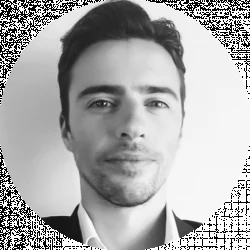 Latest posts by Roman Vogdt
(see all)
A Journey To Freedom
A not-so-macabre portrayal of slavery
France Air Date: May 14, 2021
Starring: Thuso Mbedu, Chase Dillon, Joel Edgerton, Aaron Pierre.
Network: Amazon Prime
"The Underground Railroad" is a true story of the underground network that allowed thousands to escape slavery in the U.S, and award-winning Barry Jenkins has managed to narrate this historic dram show in very good taste, historically accurate, and a gem for 2021 as far as television goes.
The poetic sensibility of the artistic tandem of filmmaker Barry Jenkins and photographer DoP James Laxton is present in every shot of The Underground Railroad, a show that competed for the Emmy Award for Best Limited Series.
Based on Colson Whitehead's Pulitzer Prize-winning novel of the same name, the Amazon production takes us on the epic journey to freedom of Cora Randall (Thuso Mbedu), a Georgia slave who flees north in the United States aboard a "subway railroad."
It is both a stark tale of slavery – heartbreaking and sensitive in equal measure – and a fantastic cinematic narrative full of visual magic.
This fictional plot is based on a real episode of 19th century American history that, although it is now taught in American schools, remains a mystery to many and unknown to even more. The so-called underground railroad was neither a railroad nor was it a subway. It was a clandestine network organized by the abolitionist movement to help slaves escape through a series of routes and connections throughout the United States (and even beyond its borders).
As if all that the story hides, between fact and fiction, were not enough, The Underground Railroad also has the visual mastery of Barry Jenkins. If you have seen Moonlight, with its explosions of color and nightmarish sequences in a context of parental abuse and drug use, or The Beale Street Blues, where love and tragedy are accompanied by a mixture of rapturous images and incredible music, you know that the filmmaker has an innate talent for turning any story into a journey arch of wondrous imagination. Or what amounts to the same thing: to leave us spellbound by the beauty of his images. You only need to see the first minutes of the series to be convinced, with that shot of the protagonists falling in slow motion into the void (to the sunken place?) and Mbedu's intense gaze at the camera.
Jenkins doesn't shy away from showing violence, but he tones down the tone of Colson Whitehead's novel and avoids the typical use of physical torture as a gimmicky way of sending a message. The trauma is already there, there's no need to dwell on it, but neither does it completely forgo portraying the horrors of the era. "This is the most complicated material I've had to wrestle with," Jenkins acknowledged in an interview with The Observer.
Build me up, buttercup
This show is a slow-paced one for sure. Be patient. This is not your typical Netflix thriller series that will hook you in the first few minutes. This series needs time. Time for tasting all the flavors like a fine wine. It's not some quick beer at the bar; it's the cocktail you have at the lobby of a 5-star hotel. It's not going to give you everything in the first episode. In fact, until halfway through the season, it won't let you see too much of that fascinating subway railroad that gives the series its title. And that's okay. Run away from immediacy and impatience, immerse yourself in the imagery Jenkins proposes, and see for yourself why this is a ten-hour-long work of art. Not something that common, in fact, for Amazon to release a full tv-show all at once, used to a weekly basis programming system.
Criteria For Recommendations:
Historic based stories
Related to social issues such as racism, BLM, empowerment.
Incredible photography, aesthetic over fast plot engagement.
Sinister or macabre style genres.
For those of you in grave danger of not coping through another 6-hour Facebook blackout without another nail-biting drama or history show to help, here I am, loaded with plenty of hours of excitement you most probably haven't had the fortune of coming across yet:
The Handmaid's Tale

. On Hulu. From 2017, this ubiquitous award-winning tv-show takes place in a not-so-distant dystopian future, narrating the story of a handmaid, June.

Them

. Another recent Amazon original on Prime Video, with 16 episodes, portrays another race-themed drama about a black family living in a posh LA neighborhood.

Homecoming

, from 2018, aired on Amazon's Prime Video and starred Stephan James, Bobby Carnavale, and Hong Chau. The story is about Geist Group, a strange, unconventional wellness company, and their daunting program, the homecoming initiative.

Moonlight

. 2016. Yes, it's a film and not a show. But the main reason you managed to enjoy The Underground Railroad. If this film had not won everything it did, Barry Jenkins wouldn't have been catapulted into fame like he was.

Small Axe

. 2020. Steering along with more social issues, this drama/history show takes place in West London, incubating the story of an Indian community in the 70s, thriving flower power period.

Uprising

. Another Amazon original aired in 2021 and tells the tale of three true events that went down, dealing with topics like racism through a different prism.
The Handmaids Tale
We Will Bear No More
The Handmaid's Tale is a drama series produced by the video-on-demand platform Hulu. Its first episode premiered in April 2017, arriving in Spain also by both HBO and Antena 3. This fiction is characterized by the approach to issues such as surrogacy and the role of women in society, which have earned it a public debate in the midst of the era of feminism.
This series created by Bruce Miller is an adaptation of the science fiction novel of the same name written by Canadian author Margaret Atwood in 1985. Although the book is over two decades old and the story is set in a hypothetical future, it is surprising that the ideology upheld in Gilead doesn't fall so far from what we live in today. In most of the world, women still have to struggle to equalize their role in society with that of men, and in some countries, this inequality even leads to their enslavement or death.
The situation presents inevitably makes us reflect on our present, making clear the need to take action to prevent the establishment of a small Republic of Gilead in every country, in every city, or in every home. It is not necessary to wait for the fruit to ripen- as the characters of The Handmaid's Tale whisper over and over again, but it has already done so and it is in the hands of women who claim their position in society. As for this series itself, it is relevant. Beyond that, it is beautifully filmed and acted.
Them
If You Can't Beat Them, Smash Them
"Them" is based on a historical fact, but Little Marvin, its creator, found the inspiration for the series in the present day; in what his family and friends explained to him, in personal experiences, in the news and videos on social networks, which repeated over and over again situations of discrimination and violence against the black community in his country. Because in this series, there are dark supernatural forces, but the worst monster is very real: the racism of those who surround the protagonist family, the Emory family.
The show intrigues you from the first chapter. It is a well-told and executed story; they take you by the hand with suspense, psychological terror, and paranormal activities that happen to a black family as they move into one of the fanciest suburbs of that time, in which they will see how sick their fellow neighbors can actually be. It is a show that intends to mix the real and the unreal in a mocking parody but well played horror metaphor to portray what was lived and is still being suffered today.
Homecoming
Everything In Its Right Place
One of the reasons Homecoming is one of the best series released in 2018 is its story, a psychological thriller based on the eponymous podcast created by Eli Horowitz and Micah Bloomberg, who are also producers.
​​At 51, after winning an Oscar for Best Leading Actress and three Golden Globes in similar categories, Julia Roberts had never starred in a television series. And, apparently, she waited for the perfect moment to do so because her work in bringing Heidi Bergman to life is simply impeccable.
Heidi Bergman is a worker at a secret government agency that helps soldiers resume their normal lives after spending several years at war. Among them is Walter Cruz, who enters this agency without knowing what he is going to face while unexpectedly connecting with his psychologist Heidi Bergman.
Homecoming is a thriller that has no chases, no murders, no corrupt people, no mafia. Everything is legal because that's how the public authorities do it, without loopholes and responsibility.
Everything in this show just shines with a light of its own, and it's clear to see from the start—a beginning to end terrific watch that ended up with 2 Primetime Emmys, both outstanding cinematography.
Moonlight
Story Of A Lifetime
Moonlight can be confusing in the first few minutes of viewing. What at first glimpse is an identity drama seems to be a gangster movie plagued by stereotypes. Nothing could be further from the truth; the story returns to its course to offer us a love story with violence in the background—the identity of the person above his or her social context. In short, a universal theme.
Barry Jenkins bases this premise on the character of Chiron. A boy who does not bring his emotions out, and thus his hermeticism is such that it is uncomfortable for other people, and as a result, rejection arises. This rejection of those different, which in this film is aggravated by the homosexuality of the protagonist, who suffers persecution and harassment from those who see him as a threat for the simple fact of being the way he is. The script presents Chiron in childhood, adolescence, and youth, sprinkling the footage with ellipses that present three key periods in the life of every person as a foundation of his character. But all three show the same tormented, fragile and vulnerable boy and the way he hides it in each period. 
"Moonlight" is a strange film that is definitely worth watching. Its virtues go through a story about identity, which is so organic that it does not become another "sold-out" movie, something that could make a certain sector of the public flee. Drama with a message, where subtlety plays in favor of a story that, in another's hands, could have been a regular movie without personality.
Small Axe
A Thrilling Happening
Shaun Parkes (Lost In The Space), John Boyega (Star Wars), and Letitia Wright (Black Panther) open up the first episode in "The Mangrove," the first installment of the anthology. To start things off, McQueen brings us closer to the story of the 1970 Mangrove March – an iconic protest in which hundreds of people participated against the violence of the Metropolitan Police against the black residents of Notting Hill – and the trial of the nine people arrested in it, including Altheia Jones-LeCointe, of the British Black Panther movement, and Frank Crichlow, owner of The Mangrove restaurant, a meeting point of the Afro-Caribbean community of the popular London neighborhood and epicenter of that demonstration. Brilliant technically, sublime emotionally. Equally stunning in following episodes, which make a must watch and on to my recommended list.
Uprising
The New Cross That Carries
Along the lines of the above-mentioned show, and also co-directed by Steve Mcqueen, Uprising is a documentary series that tells the story of Britain's marginalized, focusing primarily on the events surrounding the 1981 New CrossFire, in which 13 young black men died at a party when the building collapsed engulfed in flames.
The media's lack of empathy and action by authorities, as well as the perception that law enforcement investigated the fire as an accident rather than a possible hate crime despite a recent series of attacks by white supremacist groups, ignited tempers and led to protests throughout Brixton.
These short series quench that food-for-thought that I love to see in modern-day series, tackling problematic issues and developing critical thinking in viewers.
FAQs
Question: What was the Underground Railroad?
Answer: The "Underground Railroad" in itself has never existed; it is a metaphorical reference to a network of secret routes, save houses and such that existed during the 19th century across the United States, from South to North, to help and aid black slaves trying to escape from their inhumane situation, primarily to northern states or even into Canada. In Northern states, slavery was abolished sooner than in southern states.
Question: What time period does this show represent?
Answer: The abolishment of slavery started around 1789 and took a good hundred years before most of the states took it up. The American civil war began in 1861, and the law with regards to clearing the 13th amendment was not passed until 1865.
Question: Is this based on a novel?
Answer: The Underground Railroad is a Pulitzer Prize-winning novel by Colson Whitehead, written in 2016 and published by Doubleday.
Question: Why is Barry Jenkins so famous?
Answer: Barry Jenkins, in directing Moonlight, won Oscar for Best Motion Picture of the Year, and in doing so, also became the first with such a low budget (1.5 Mil) in the history of its category. He also directed "If Beale Street Could Talk" 2018.
Question: How many awards did The Underground Railroad win?
Answer: Nominated for 7 Primetime Emmys, it won:
• TV Breakout Star Award (Hollywood Critics Association)
• (INOCA) Directing for a limited series to Barry Jenkins
" • Reframe" Narrative and Animated TV Winner 
A Brief Summary
The Underground Railroad is not an easy watch, but it is very rewarding. This kind of magic realism does justice to the kind of violence that has to be portrayed, with an unwavering eye towards the theme of slavery. Thuso Mbedu is an absolute gem in her performance and does an outstanding performance reeling the audience in with an always on-edge stance, letting us see through her eyes the horrors she has probably had to witness. The shows I've recommended are equally intense in most ways, in that manner, not your easy Sunday night eating popcorn and hardly giving any attention-show. You're welcome, and definitely have a box of tissues beside you when watching Moonlight. 10/10.
Looking for more interesting shows? Check out: