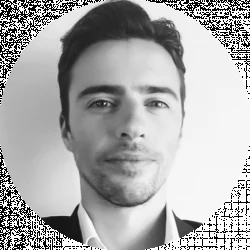 Latest posts by Roman Vogdt
(see all)
Today I'm bringing you a comparison of the main OTT services on the market. In case you're wondering, OTT platforms are "Over The Top" services for streaming series, better known as Netflix, Hulu, HBO, Filmin, Prime Video, and a long and evermore stretching plethora of upcoming platforms. The streaming of series and movies is in very good health, so much so that there are more and more alternatives to choose from. And of course, as we can not subscribe to them all, it is not superfluous to know the differences between what each one offers us.
That is what we are going to do today. We are going to explain the main differences between the Video On Demand (VOD) or streaming services (not always the same, as we will see). We will compare what Disney+, Netflix, HBO, Prime Video, Filmin, Hulu, Apple TV, and Sky TV offer. We will compare their prices and the types of content each offers, their catalog, applications, and the main modes and features that give each one its personality.
These are the Platforms In The Ring:
Let's start by explaining which streaming services we have chosen for this comparison. The chosen ones have been Netflix, HBO, Prime Video, Filmin, Hulu, and SKY, platforms with a strong presence and a wide catalog of various types of content.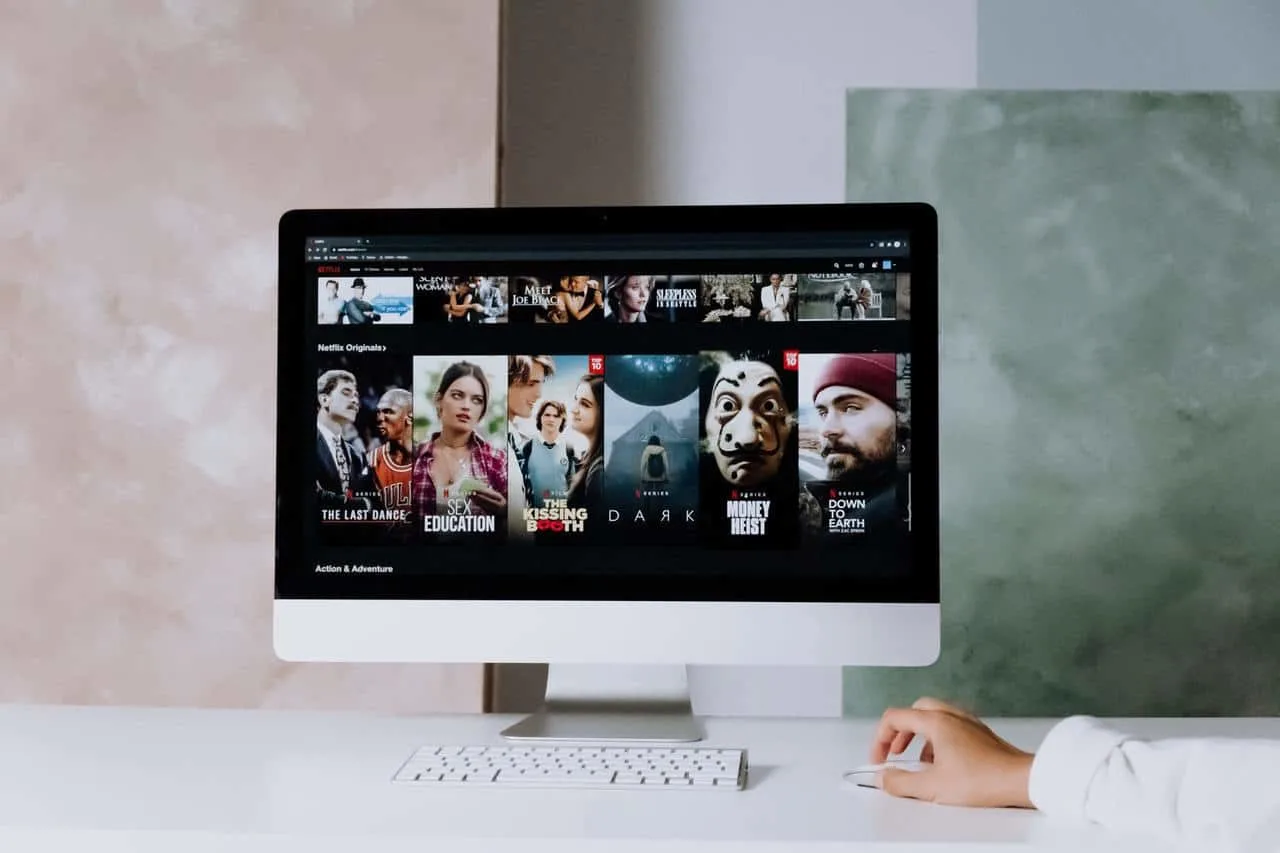 One of the leading streaming platforms in the market, which stands out above all for the large number of own productions it has been producing in recent years. It allows multiple user profiles, which makes it perfect for sharing.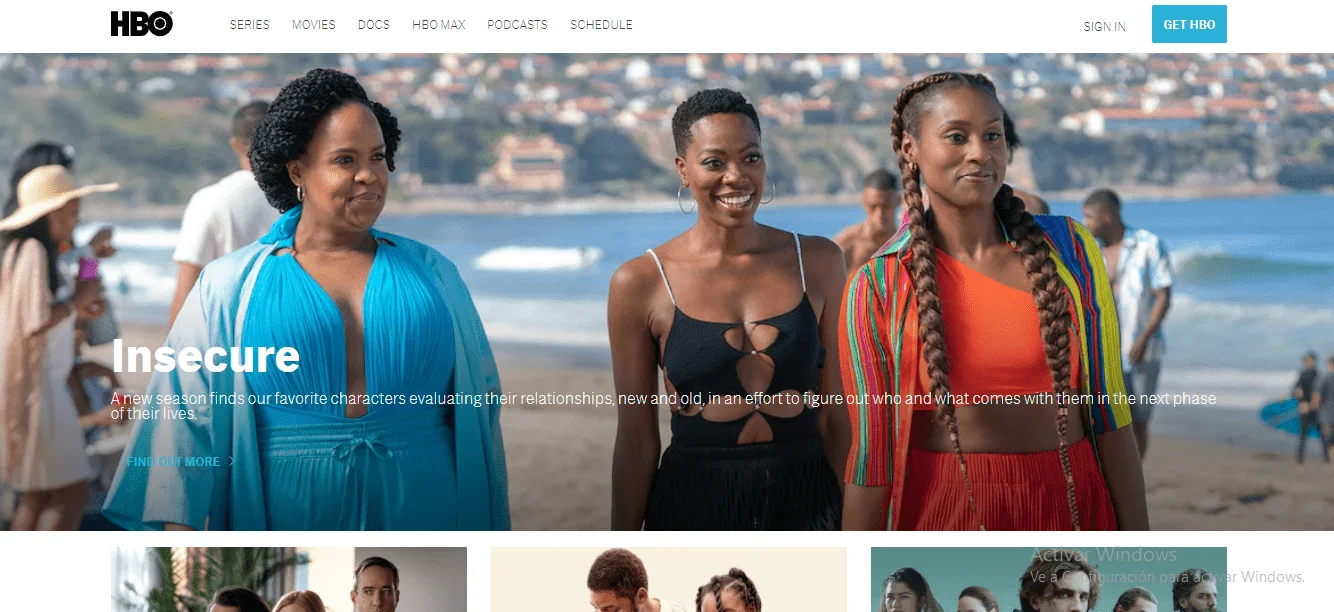 Faced with the quantity of Netflix, HBO is an alternative that always tries to focus more on the quality of its productions. It is also one of the resistant ones in terms of continuing to offer the chapters of its shows weekly, with a more leisurely pace.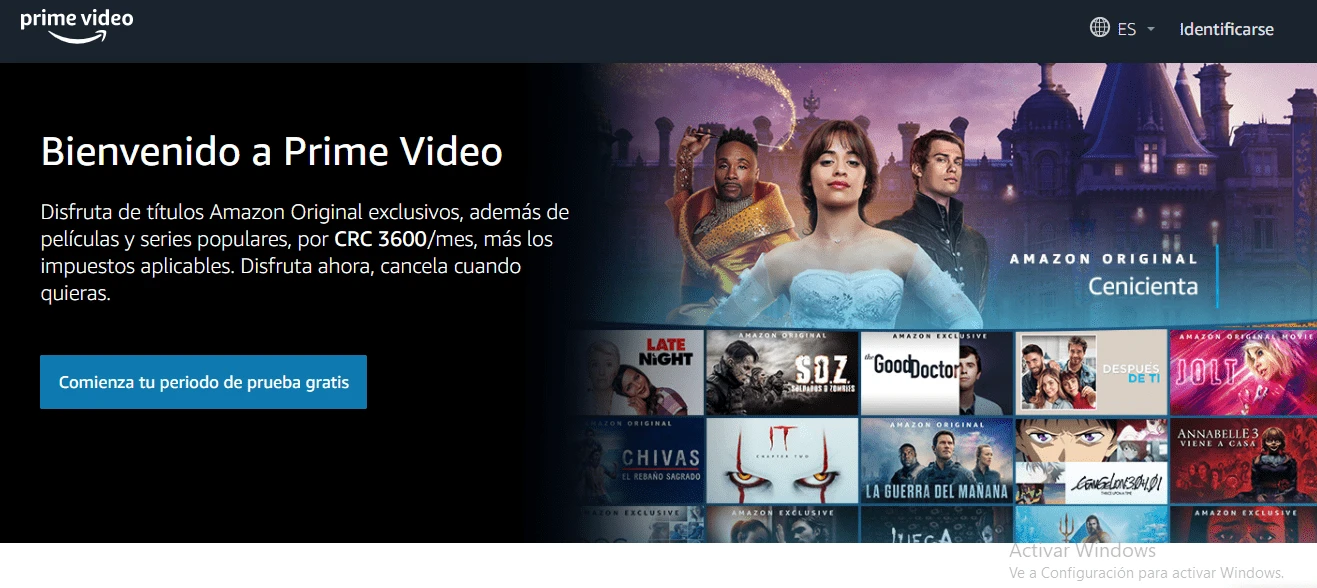 Amazon is also trying to become strong in the video sector on-demand platforms. Although it has not had productions as popular as those of Netflix or HBO, it is investing heavily in future content. Its great incentive is that its subscription is that of all Amazon Prime, so you have many advantages in Amazon's online store for the same price.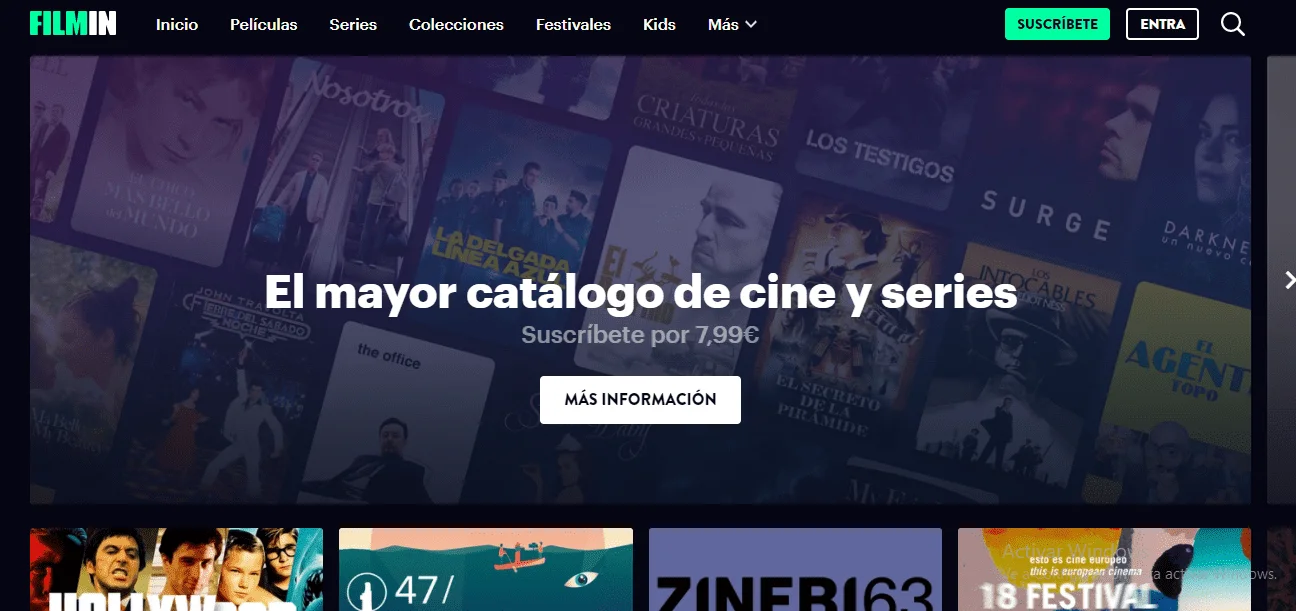 Main alternative European platform, currently only available in Spanish. With the previous major platforms competing for Hollywood blockbusters and renowned series, Filmin bets mainly on amateur and European cinema. It bases part of its content on rented productions and films participating in film competitions. For this reason, films vary in available language.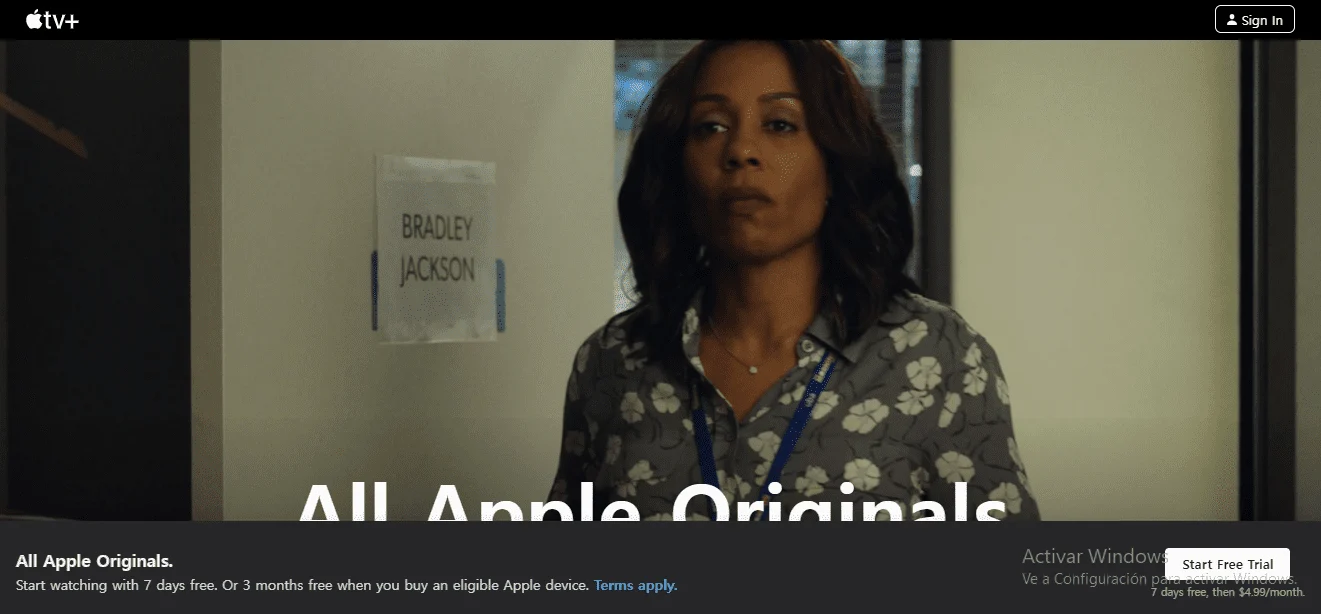 Apple also has clear intentions of becoming an important player in the sector. It is a very strong competitor based on exclusive content that you cannot see anywhere else.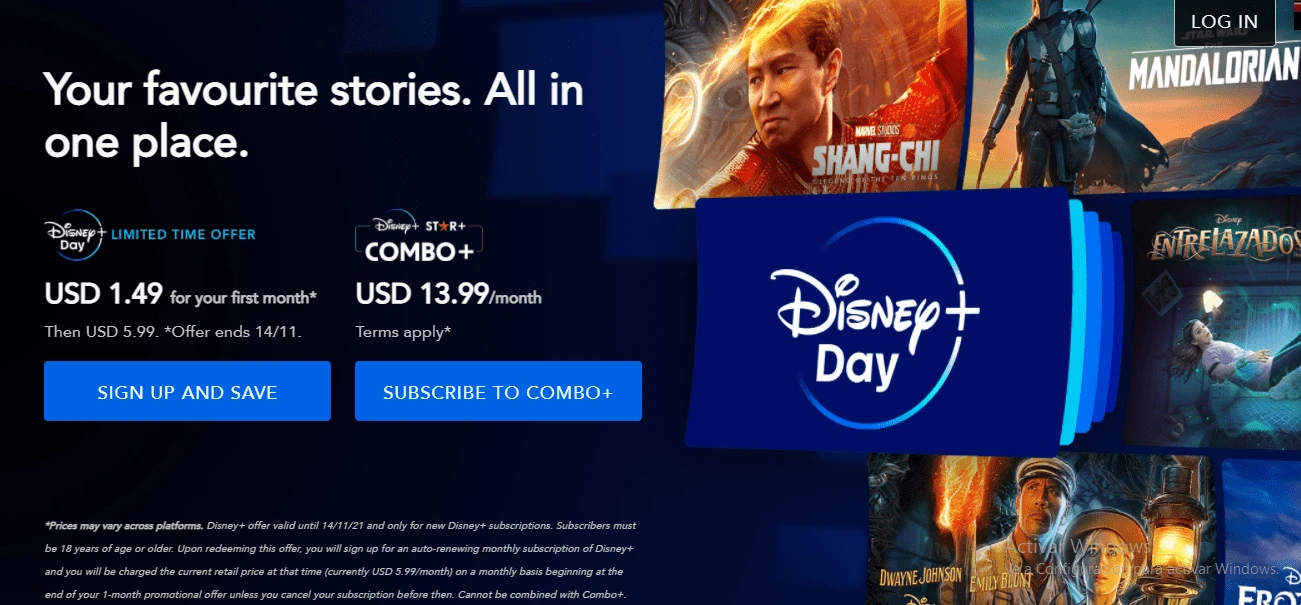 Disney plus is strong with the force. And most animation productions, kids' movies, and such have their absolute niche here. Parents and kids alike will be most satisfied here.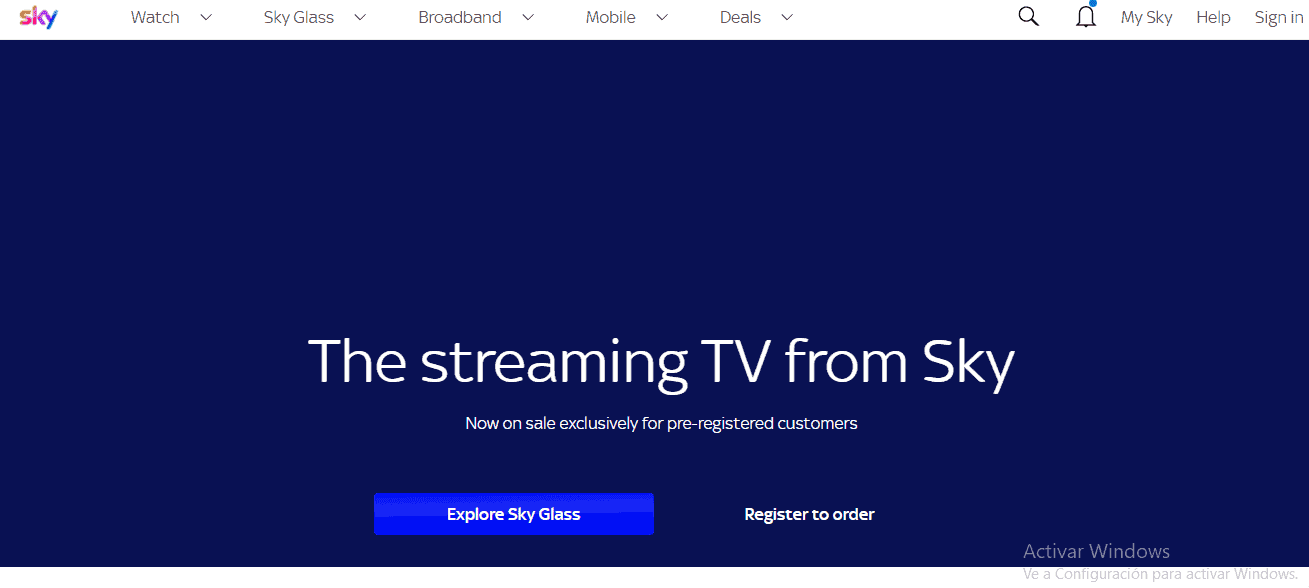 Even without VOD style content, Sky TV hosts very high-quality tv channels, shows, and movies. It is and has been the main option in the UK for many years.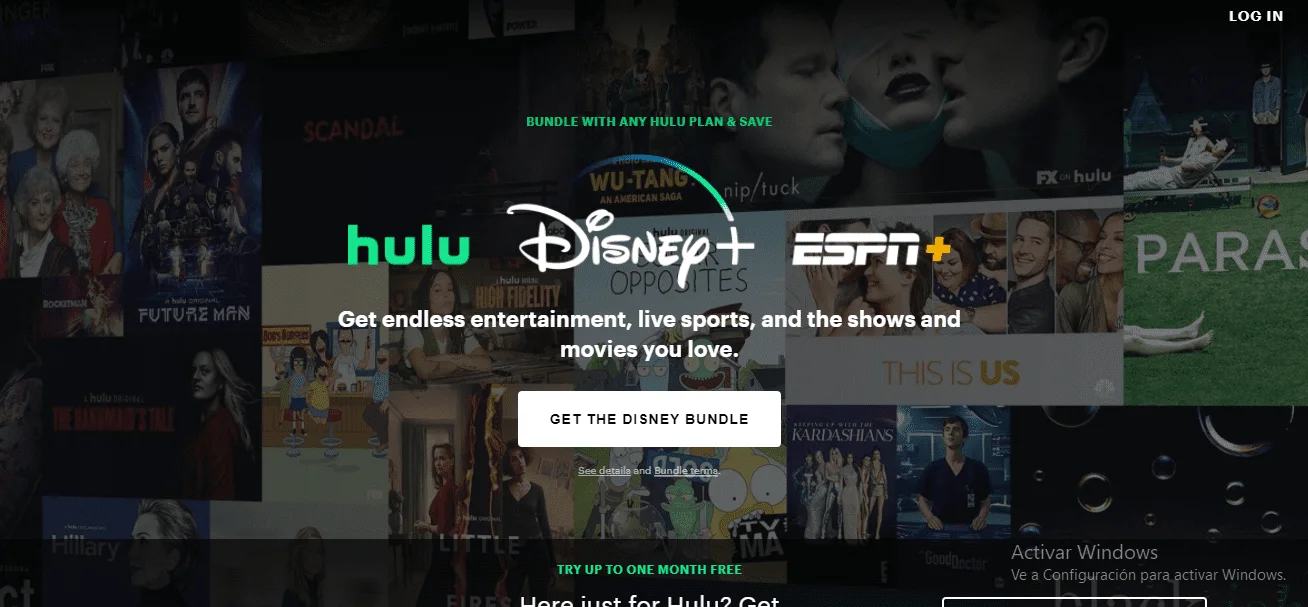 One of the newcomers, Hulu is mainly oriented towards series and entertainment programs such as reality shows, talk shows, or quiz shows, but also includes movies and documentaries.
Catalog and Applications
One of the key aspects when comparing any content streaming platform is the catalog they offer. Almost all of them coincide with the basics, movies, series, and documentaries, but some have managed to stand out here. One of the platforms that stands out the most is Netflix. It has a catalog of over 1000+ titles, having been the main option for several years and becoming synonymous with streaming. However, as we will see, it is not the only one that tries to stand out from the norm.
Filmin also has some peculiarities in this aspect, since they offer the possibility of subscribing to a magazine in exchange for an annual fee instead of monthly. In addition, from time to time, they also allow you to rent movies that are being broadcast in theaters during certain festivals, although always independent and auteur films. Amazon has a rental and purchase service for movies, an alternative for those who have just passed in theaters a few months ago but have not yet reached the streaming catalogs.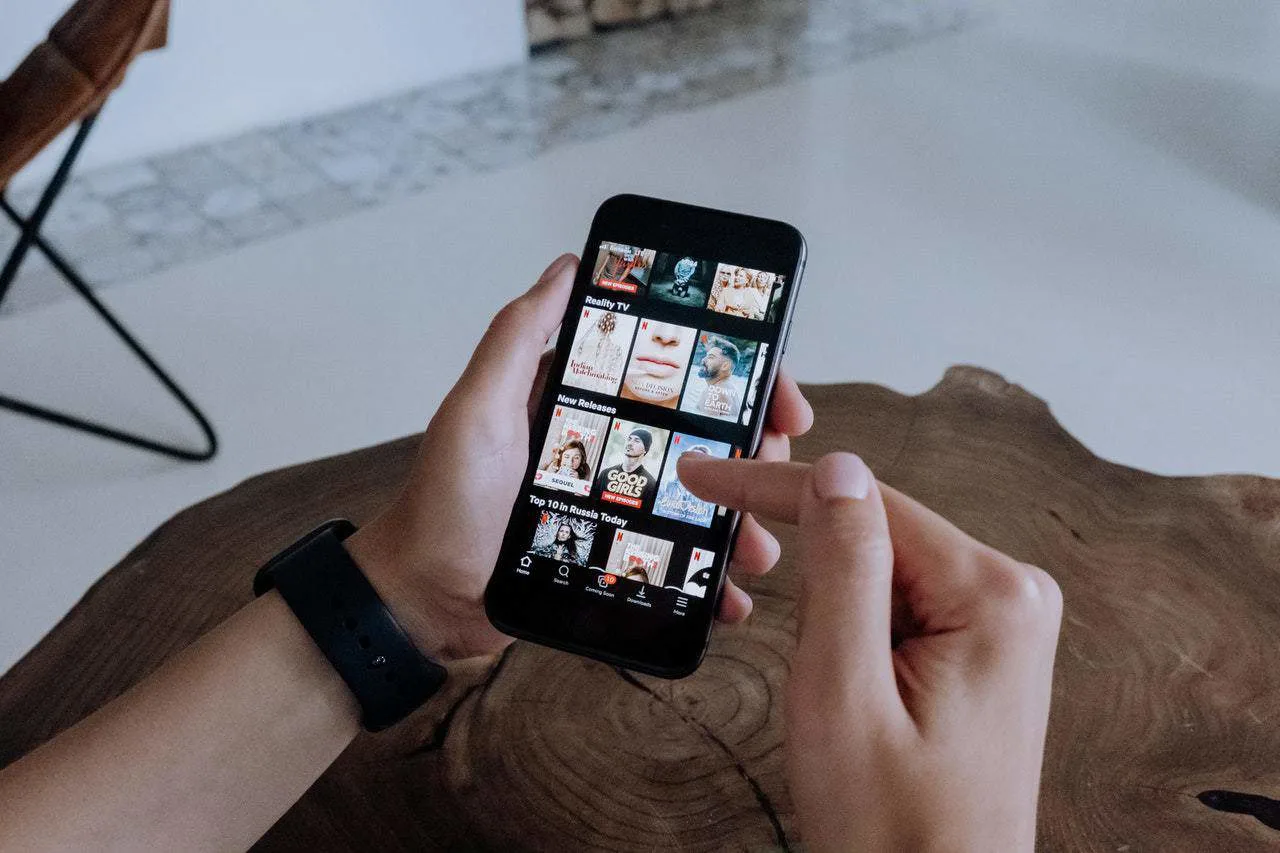 Disney+ has its repertoire of major franchises in its favor, counting all Disney movies and the entire Marvel superhero franchise. In addition, it also has Pixar's animated films, the Star Wars universe sagas, and National Geographic documentaries. Its orientation, therefore, is somewhat more youthful than the rest, with less catalog but very oriented to family entertainment.
Hulu offers content from over 200 networks and studios on its platform, from networks to basic cable networks such as FX (it has exclusive streaming rights to Atlanta, for example), A&E, AMC, Bravo or Food Network; international networks such as BBC; specialized anime networks such as Crunchyroll or Aniplex; or the Paley Center talks.
And then we have Apple TV+, whose catalog is quite limited compared to the rest of the services. Its strategy is based mainly on creating content with big names in entertainment, highlighting the new episodes of Amazing Stories by Steven Spielberg or content in collaboration with Oprah Winfrey. However, the amount of content is minimal. We will have to pay for the rest of the Apple TV content separately.
Another aspect to consider is that all channels except Apple TV+ and Disney+ are investing heavily in local content. That is hosts great appeal for countries in the EU, since having productions filmed in your area or country, with your well-known celebrities, is something that cannot go amiss. Netflix, as well as HBO, Amazon, and Filmin, have also made an appearance in the local scene, having set up studios in major cities like Madrid, Rome, and Paris a couple of years ago.
Applications
As for applications, all platforms cover the basics by offering mobile apps, apps for Smart TV, and a website to view content from any PC. Most of them also offer Android TV and PlayStation apps. However, Netflix offers more possibilities for an app, even for Windows 10.
The whole Sky TV equipment for streaming has a hefty price. Although it might seem common in facilities, bars, and restaurants, you might consider it a major drawback for at-home purposes.
Within this repertoire of available platforms, there are streaming services that have more or fewer possibilities. However, it stands out negatively how limited Apple TV+ is, especially for being the only one that does not have compatibility with Chromecast. You will need an Amazon Fire TV device or an Apple TV if your TV is not compatible with the platform.
Special Profiles and Sharing Capabilities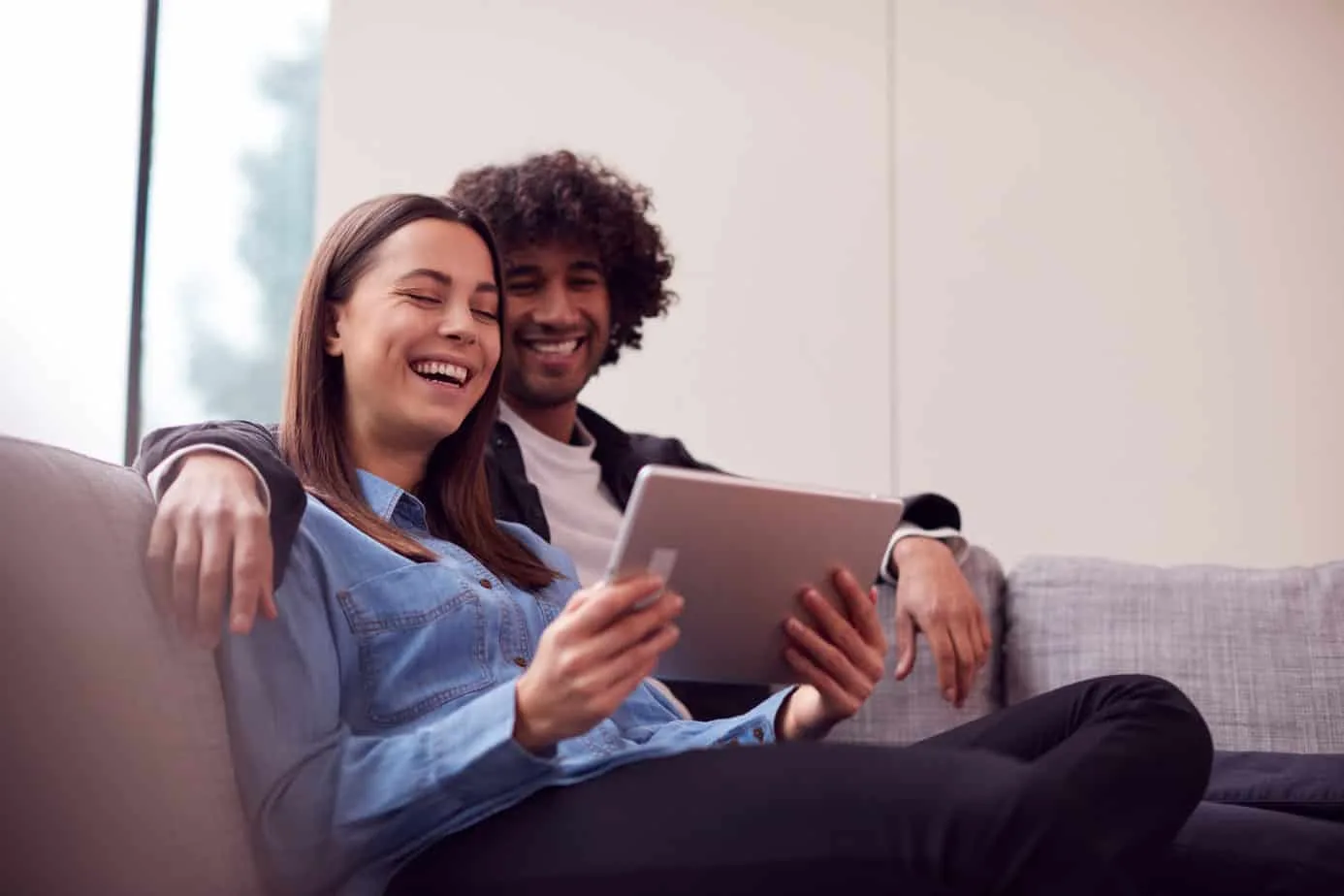 The offline mode is a great attraction for those who usually go on trips. It allows us to download content on mobiles and tablets to watch it later offline. Except for Filmin, the rest of the platforms offer the possibility of downloading content, so you will not have major problems when traveling.
As for the control of content for the little ones, all those on the list have a children's section. In addition, Disney+, Netflix, HBO, Hulu, and Apple TV+ have specific profiles for children to filter content. It is a good idea to prevent the little ones from accessing content unsuitable for them.
All services can be used outside the states, at least in the European Union. However, some will have to be contracted from a European country to detect a European account and access the local price and content. Therefore, if you are traveling in Europe, you should have no problems accessing your account. However, some content may not be available due to licensing changes.
Disney+, Netflix, Filmin, Prime Video, Hulu, and Apple TV have systems to create different profiles on one account. So you can share and use it among different family members or watch it among friends. Here, Disney+ is undoubtedly the service that takes the lead with up to 7.
When it comes to sharing content, the number of screens or devices on which it can be viewed simultaneously is also important. Disney and Apple TV+ lead with 4, a figure that Netflix matches only in its most expensive subscription, as it depends on the subscription. The rest of the services offer 2 screens at the same time.
Streaming Quality and Price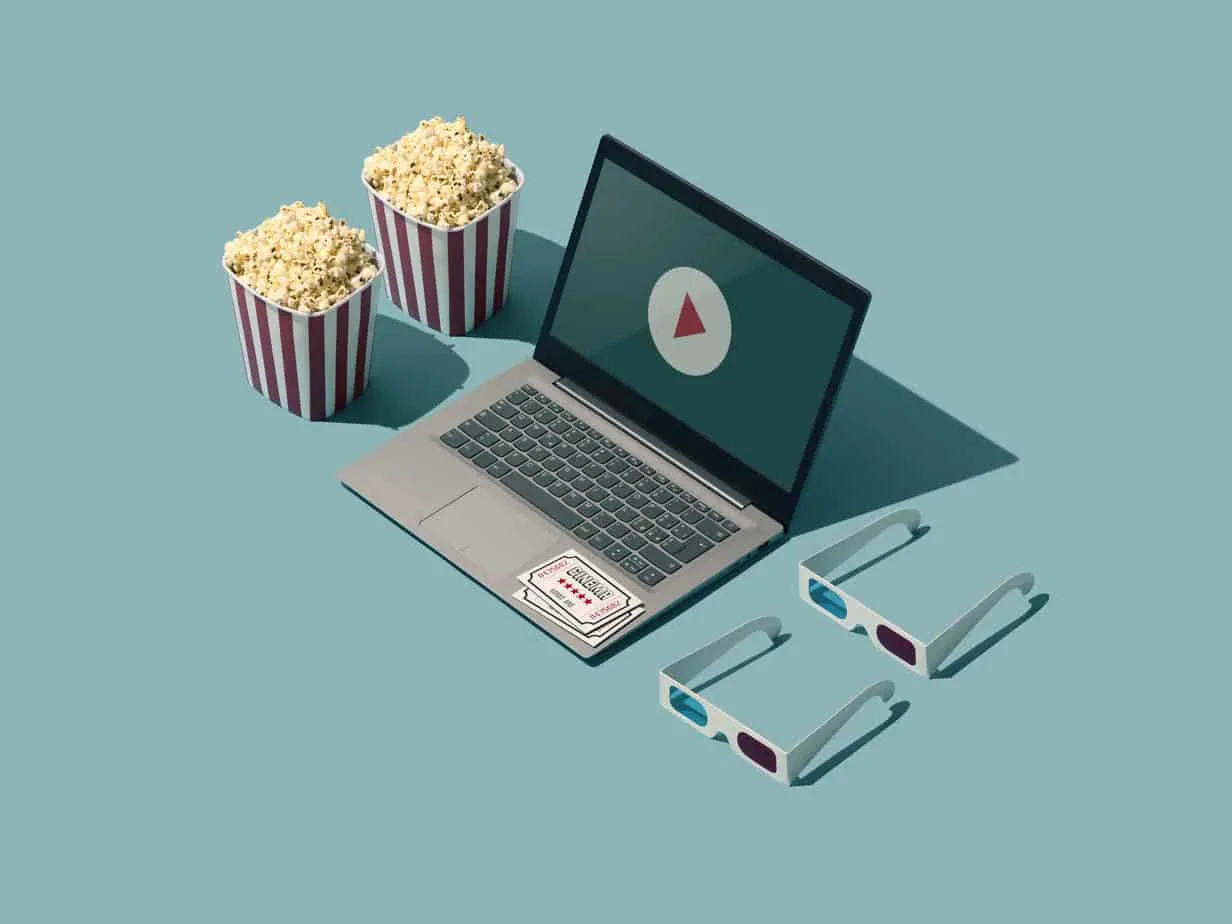 And we come to resolutions, most services offer a minimum of FullHD resolution, with many of them have already taken the step to 4K resolution content. On Filmin, it depends a bit on the content or movie you are watching. In others like Netflix, the quality depends on the plan you have contracted.
Netflix is the most expensive platform in terms of high-resolution content since its standard plan is 12 euros or 8.99 in the US with a basic SD quality. HBO and Filmin charge 8  Euros while Disney+ charges 7 euros, as does Sky TV (depending though on which country you live in). Hulu has a basic subscription plan at 8 dollars, but to completely remove all ads, you'll have to dish out 12$/month.
This highlights an Amazon Prime that stays with 3 euros a month that you must pay annually. As what you pay is Amazon Prime in the package, you have many other advantages included. The odd one is Filmin, which offers a 1-year subscription to a magazine and Filmin for 95 euros.
So, Which is the Best If It All Boils Down To Content?
All right, all these options can help you decide case you are hesitating between certain platforms, but in the end, what attracts us to one or the other is the content. Therefore, we cannot finish this comparison without making a special mention of the content offered by each of the platforms, for which we will rely on a content analysis trying to be as up-to-date as possible. It is true that out of them all, Prime Video is probably the one that is stepping up its game faster than we can churn out praise for it.
Disney+ has been the last to arrive with a limited but remarkable catalog and is very oriented to family content. Its catalog is based on five legs: the colossal Disney, Pixar, Marvel and Star Wars, and the National Geographic brand. Its spearhead is undoubtedly The Mandalorian, one of the most talked-about series of late.
There's also some surprise for those subscribers who have come looking for more than just Marvel and Star Wars. Those who are aware that Disney's long history has potential that Disney+ is only beginning to scratch. You have sections like Mickey Mouse through the years, with vintage animated shorts of Mickey and his wildlife. Along with Nostalgia, iconic titles in real images, like Mary Poppins or Tron.
In this war against newcomers, Netflix is pulling out all the stops. It has taken over the complete filmography of Studio Ghibli. It maintains some of its successful series with the third season of Elite or the third season of Ozark. It also has the new episodes of Vikings and the huge success that Squid Game has been. Along with premieres such as the third season of Castlevania or the second season of Kingdom, plus the semi-surprise success of Toy Boy.
Netflix's pace of new content releases is frenetic, almost disfranchising its own shows one after another. However, it is trying to ensure that quality does not suffer. It invests heavily in movies and its series, knowing that the most popular third-party content may be diminishing as other platforms arrive. It is also trying to do so with blockbusters such as The Witcher.
HBO's main asset is that it is an established, prestigious brand with fairly high-quality standards for its original content. With Game of Thrones, Westworld, or Big Little Lie, in addition to its great classics such as The Wire and The Sopranos, it guarantees the most sybarite viewer, not to mention other recent bombshells such as Chernobyl.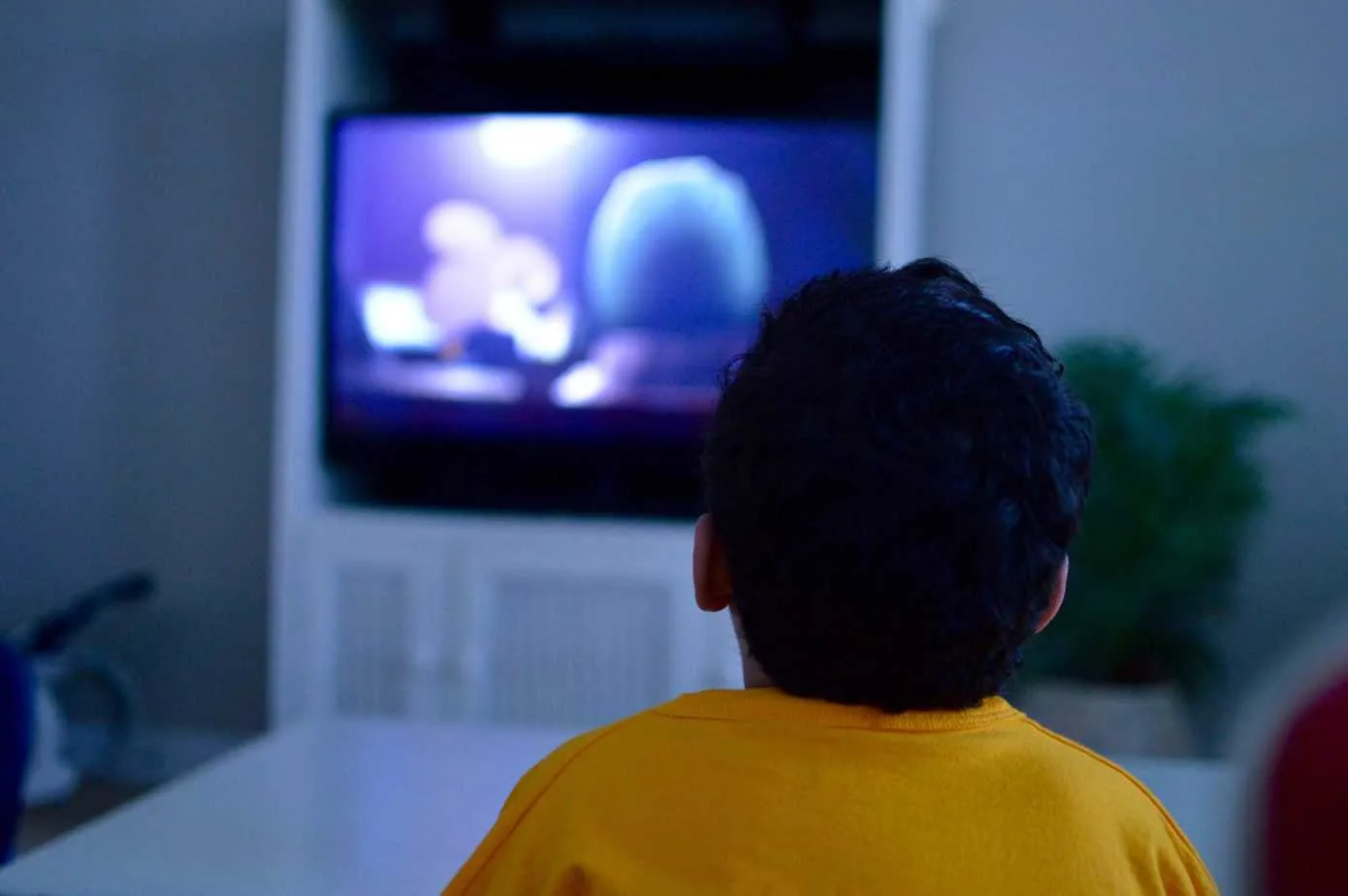 In addition, it also offers renowned content for children's audiences such as The Amazing World of Gumball, keeps in shape other own series such as Killing Eve, and has also announced the production of major adaptations such as the series of The Last of US.
Amazon is taking important giant steps in terms of quality and seems willing to be more like HBO than Netflix. It has award-winning series such as The Marvelous Mrs. Maisel, bets for the general public like Jack Ryan or The Man in the High Castle, and undisputed successes such as Fleabag. In addition, it has also embarked on the epic Blockbuster The Lord of the Rings, and its catalog is completed by well-known series and a balanced film proposal.
As for Hulu, you can find full seasons and episodes of FOX, ABC, and NBC series and shows only a few hours after their original broadcast. Thanks to this type of agreement, its subscribers were also able to watch "Top of The Lake: China Girl" a few hours after its broadcast on Sundance Channel. It was the platform that rescued "The Mindy Project" after its cancellation on FOX in 2015. Still, the moment it blew up was with The Handmaid's Tale, being one of the first streaming platforms to get the Emmy award for best drama show.
Filmin's a strong point is that it is nothing like the rest of the alternatives in terms of catalog. The platform is (with honorable exceptions) synonymous with European cinema, independent cinema, and amateur cinema. A philosophy that has also been extended to series (Inside no.9 is a magnificent example of this). It also has some big names in its catalog, such as the series about the origins of the internet Halt and Catch Fire, Life of Brian, the Spanish hit If I Were a Rich Man, or the political satires The Death of Stalin by Armando Iannucci and Silvio (and the others) by Paolo Sorrentino.
Conclusion and Winner
These are the conclusions that I, at least, am left with. And I also think it's better to choose a winner based on a disqualifying bullet point method:
It is hard to choose an overall winner as it depends on the taste, needs, and size of your wallet. VOD is becoming so popular and proved so useful that I would immediately disqualify Sky TV.
Disney + and Filmin I would disqualify next for being too niche-oriented. I mean, yes, I might want to watch a Marvel Blockbuster or a Koren underdog film from time to time. But that won't cut it for long winter nights.
Apple TV+ gets disqualified for lack of connectivity- mainly its incompatibility with Chromecast.
Hulu is a tad on the expensive side for now and didn't get the attention others did at the Emmys, having a fairly narrow catalog.
This year, in the Emmys, Amazon had only 19 nominations compared to 129 of Netflix and 130 of HBO. Enough said, bye Prime Video.
And that's it. We are left with Netflix and its giant partner or Nemesis, HBO. We could leave it at that and consider every part should have its counterpart, and it just depends on personal preference.
But if you should push and prod me further, I'll have to go with Netflix, which has finished the year with 10 Emmys, mainly thanks to their two outstanding shows: The Crown and The Queen's Gambit. Together with a great repertoire, fairly well-priced, and all-around well-designed platform, lean me towards Netflix if it were the only service I could choose to take along with me to a desert island. I am still very optimistic that all the giants of OTT streaming platforms will continue battling it out these upcoming years and giving us great content and more options to come.
FAQ
Question: Any special offers for newly come subscribers?
Answer: Netflix offers one first free month for all those who sign up with a new email address. HBO has no current offer, although it does on some other modalities like HBO Max or HBO go. Hulu also has a free 30-day trial. Disney plus has no free trial, but you can get the first month for 1,99$/€
Question: When was Netflix born?
Answer: Netflix was founded in 1997 but didn't take off globally until 2010/2011. By 2015, it alone was responsible for a third of internet traffic in the states.
Question: What happened to Blockbuster?
Answer: The world's largest video store company, Blockbuster, later closed due to bankruptcy, was able to buy the current leader in the streaming market for a sum that today would not be worth 1/3000 of what it is worth today: 50 million dollars.
Looking for more interesting readings? Check out: