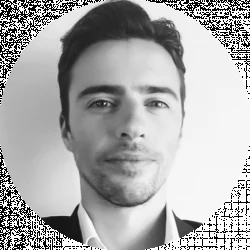 Latest posts by Roman Vogdt
(see all)
Although sometimes you might find it hard to believe, it's been well over two decades since some of the gigantic film classics featured below. And although 1996 may still seem like a remote year, the truth is that since then, there has been an incredible flood of films, even if they are now not as enjoyable to watch as they used to be.
Best Movies from 1996 – Month by Month
That's why we want to throw you back in time and show you, month by month, which was the best films of 1996.
January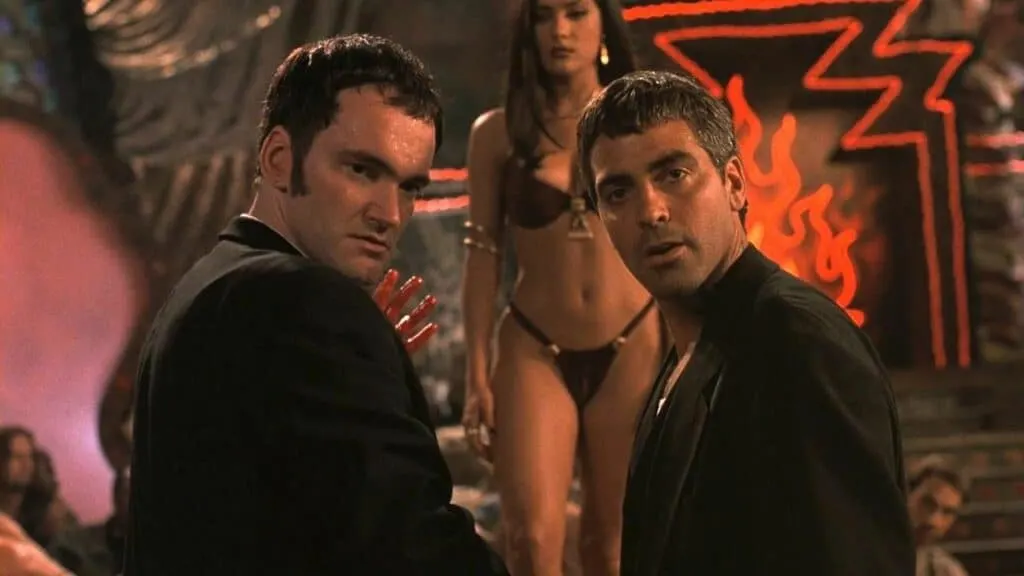 After celebrating the New Year and with such recent topics as the OJ Simpson trial still on everyone's lips, the 1996 movie year was slowly taking its position. And the truth is that 1996 had no easy start since it followed a year that had brought blockbusters such as Toy Story, Pocahontas, Ace Ventura: When Nature Calls, Goldeneye, Apollo 13, Batman Forever, or Die Hard: With a Vengeance.
However, it wouldn't be long before those conversations would be out of date, as the first surprise of the year would arrive very soon. On January 19, From Dusk Till Dawn was released, a blockbuster in which more than one paid the ticket to see George Clooney and Quentin Tarantino. Luckily, we ended up discovering a director whose name we would never forget: Robert Rodriguez.
After From Dusk Till Dawn, which would already justify this 1996 revival, would come a trickle of nineties throwbacks, such as The Babysitter's Seduction or Big Bully.
February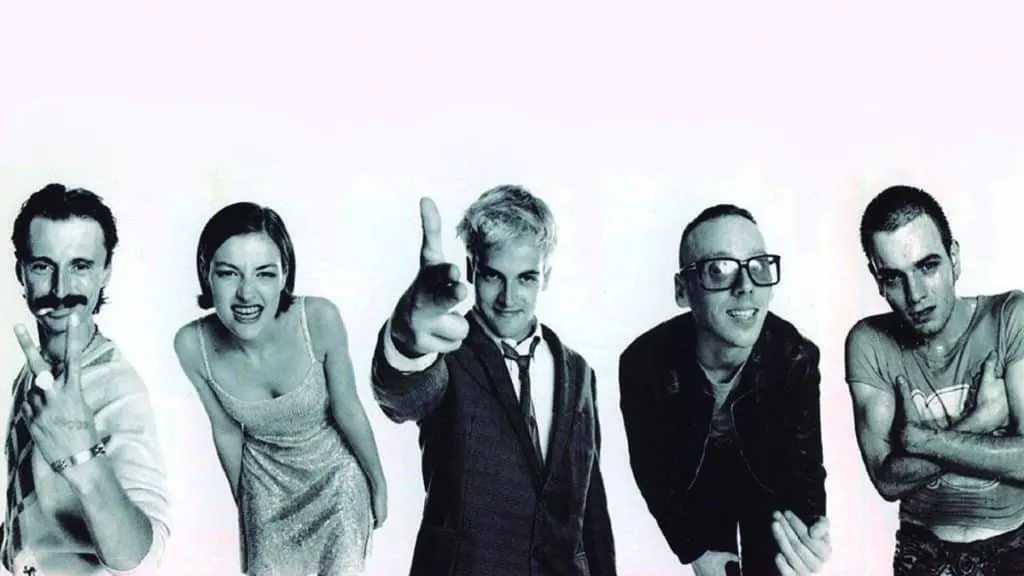 The second month of the year kicked off with a film loved by teenagers and adults worldwide, Trainspotting, and a Happy Gilmore comedy classic. This witty yet straightforward film established Adam Sandler as a household name in Hollywood and set a style he was never going to let go of again. Both for better and for worse.
Other titles of this February were Muppet Treasure Island, Beautiful Girls, or Jane Eyre, with Charlotte Gainsbourg and William Hurt's fantastic duo. Special mention must be made of the premiere of White Squall and that moment when it seemed that the supermodels of the 90s were going to become actresses.
March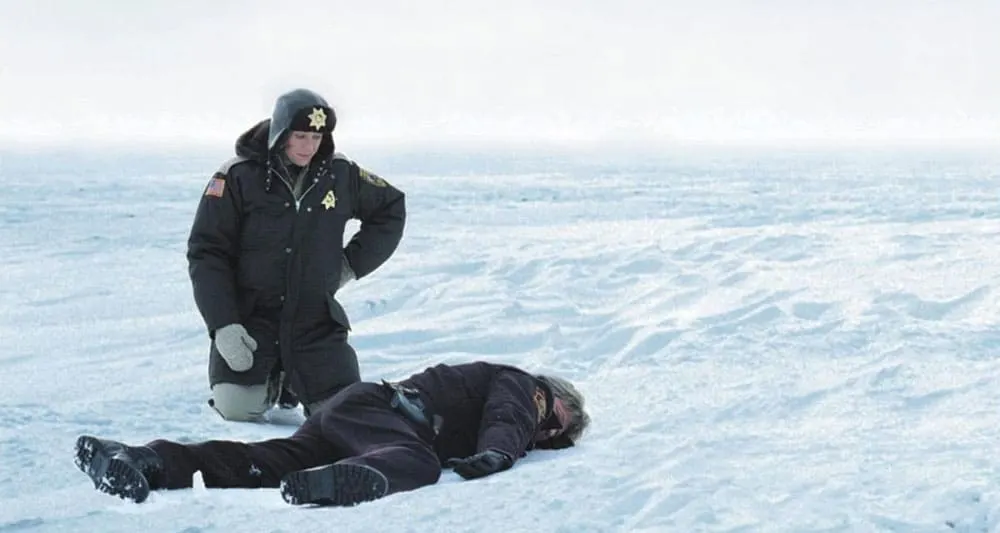 If February had been a powerful month, March arrived with some of an Oscars ceremony's favorites. Whoopi Goldberg would give a speech that is still remembered today by the latest generations of filmmakers. The Birdcage, Hellraiser: Bloodline, and Steve Martin landed on the billboards, ready to get a boost of viewers with Sgt. Bilko.
And among so many award-winning films, there was also room for the return of the craftsmen of suspense and entertainment of the '90s, like The Coen Brothers, who united William H. Macy and Frances McDormand in Fargo.
April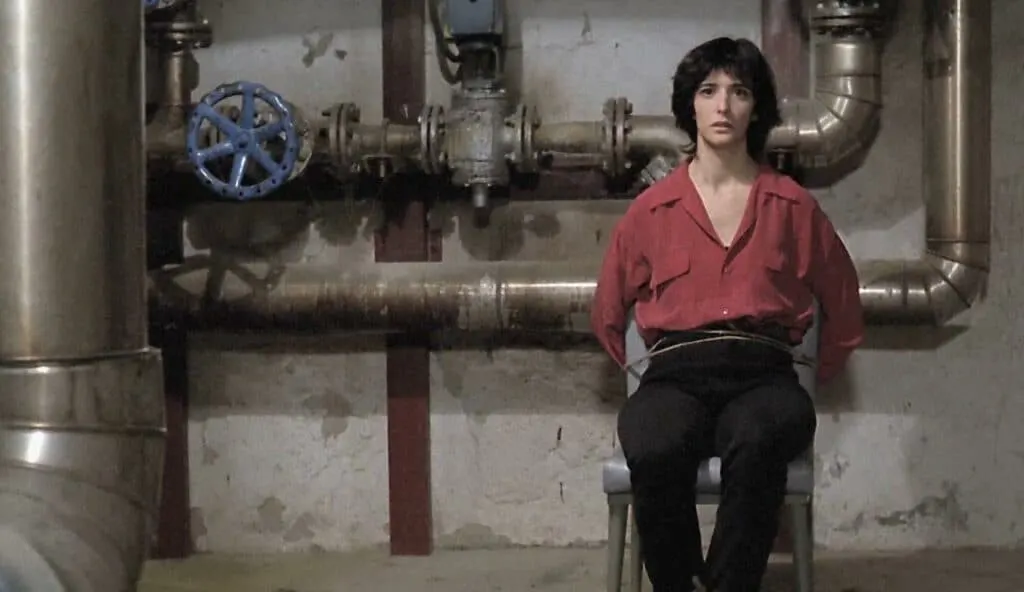 April was not the strongest month of the year. The excellent weather was back in the western hemisphere, and people started to have their picnics in the parks. Which somehow sounds strange nowadays. But there were some surprises but from Europe.
That big surprise came from Spain, where a short film director had his first chance to convince the whole world with a low-budget thriller, which ended up on the shelves of the most classic films of the 90s. We are talking about the film Thesis by Hollywood icon Alejandro Amenábar.
After that foreign blockbuster, there wasn't much else. As Hamlet would say, 'is silence.' We could only count on some rather forgettable films such as Fear, James and the Giant Peach, The Substitute, The Quest, and finally Mulholland Falls.
But the truth is that we were still able to count on several films from the previous month, which filled up decently the movie theaters around the world. And there was also May waiting to be addressed, which brought some big-screen classics.
May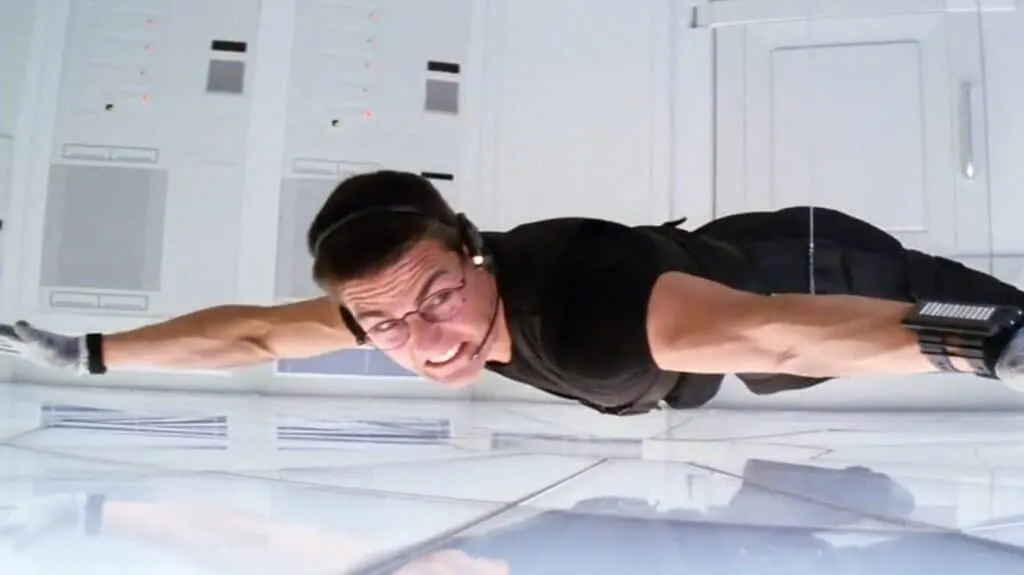 While it may be true that the film industry was almost offended by April 1996 being remembered for a rookie Spanish film director or a mediocre performance by Mark Whalberg in Fear, May completely changed the spectrum towards Hollywood. This powerful month brought some cult classics like Twister, The Craft, or Spy Hard and a specific film franchise that would endure for decades to come.
This saga started with the year's most significant impact, Mission: Impossible, thanks to the legendary director Brian de Palma. For the first time, this movie introduced us to Tom Cruise's Ethan Hunt, who was accompanied in his first adventure by Jon Voight and Jean Reno. The success was so great that the saga spat out another five sequels later, along with a box office total of $3.570 billion. Simply impressive.
For families, there were also classics called Flipper and Dragonheart. Both of which closed the month with a great deal of respect from critics and audiences alike. But, we could not end this month without mentioning Barb Wire, which featured so modestly our beloved Pamela Anderson.
June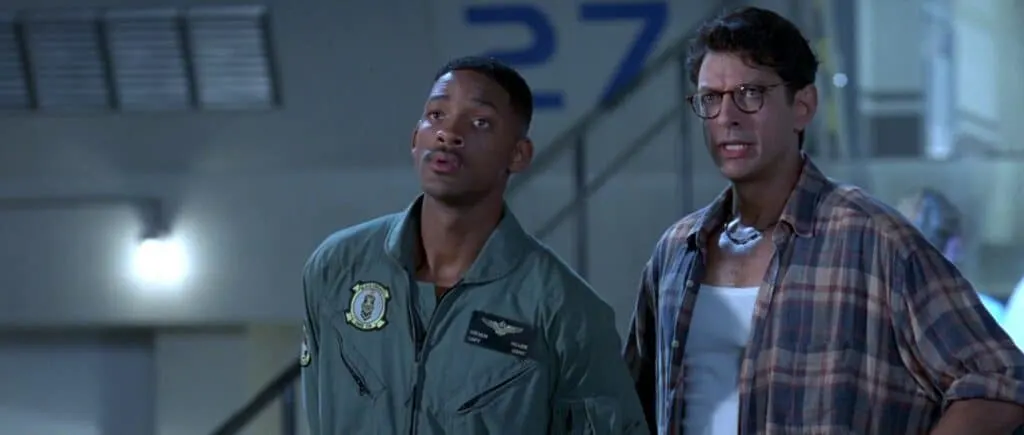 May already left a good aftertaste in the mouth to start the summer movie season, but it was nothing compared to what June would bring. Because June delivered not just one Hollywood classic, but several. They may not all be acclaimed or revered by critics, but today they are seen as some of the most outstanding titles of the '90s, thanks to legends like Arnold Schwarzenegger (Eraser), Will Smith, Sean Connery, Eddie Murphy, or Jim Carrey.
For starters, we have the movie that brought the first $20 million check to an actor and which is one of Jim Carrey's lowest-grossing films to date, the dark comedy The Cable Guy, directed by Ben Stiller. Shortly after that, he was joined in the laughs by Eddie Murphy's remake of The Nutty Professor, along with a charmer for all parents with kids: The Hunchback of Notre Dame.
But the two films that stood out were The Rock and, of course, Independence Day. These two blockbusters got people out of the hot June sun and filled darkened theaters worldwide, with actors like Sean Connery, Nicolas Cage, Ed Harris, Will Smith, Bill Pullman, Jeff Goldblum, and Mary McDonnell.
July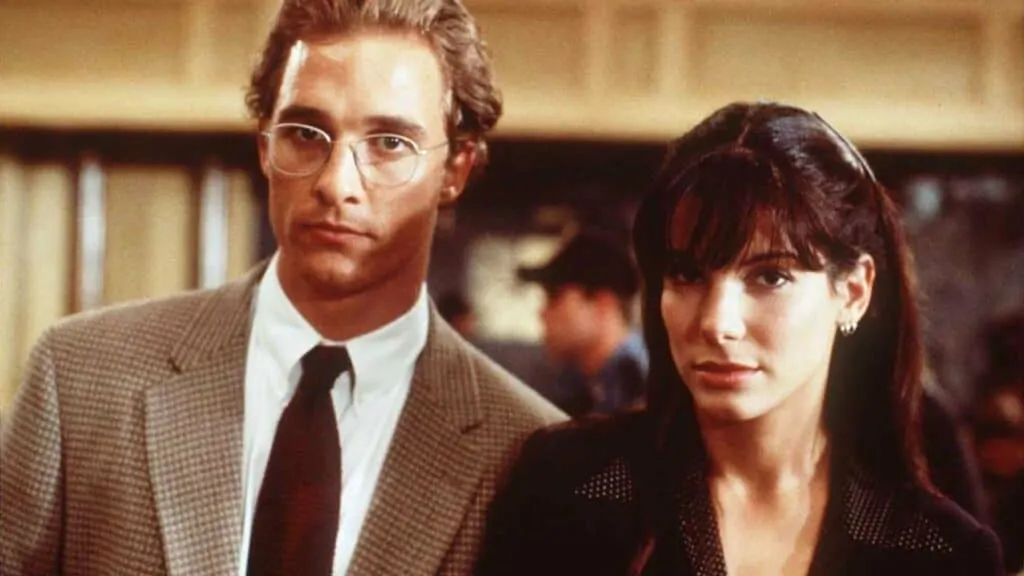 Summer is usually the break for big dramas, which makes way for more family friendly movies. And with Independence Day and The Rock still going big at the box office, July took it easy that year.
It was so quiet that there weren't many blockbusters to be counted on. Among some of the more mediocre titles were Courage Under Fire, which featured mainstream stars like Denzel Washington and Meg Ryan, but failed to deliver.
Then there was Kazaam, which strangely permitted Shaquille O'Neal to act. Then there were The Adventures of Pinocchio with Martin Launder and Crash (not the famous one from 2004).
But among all these films only A Time to Kill with a young Matthew McConaughey, Samuel L. Jackson, Kevin Spacey, and Sandra Bullock stood out. The film directed by Joel Schumacher is now considered a classic of the '90s, thanks to some very worthy performances and a memorable style of the time.
August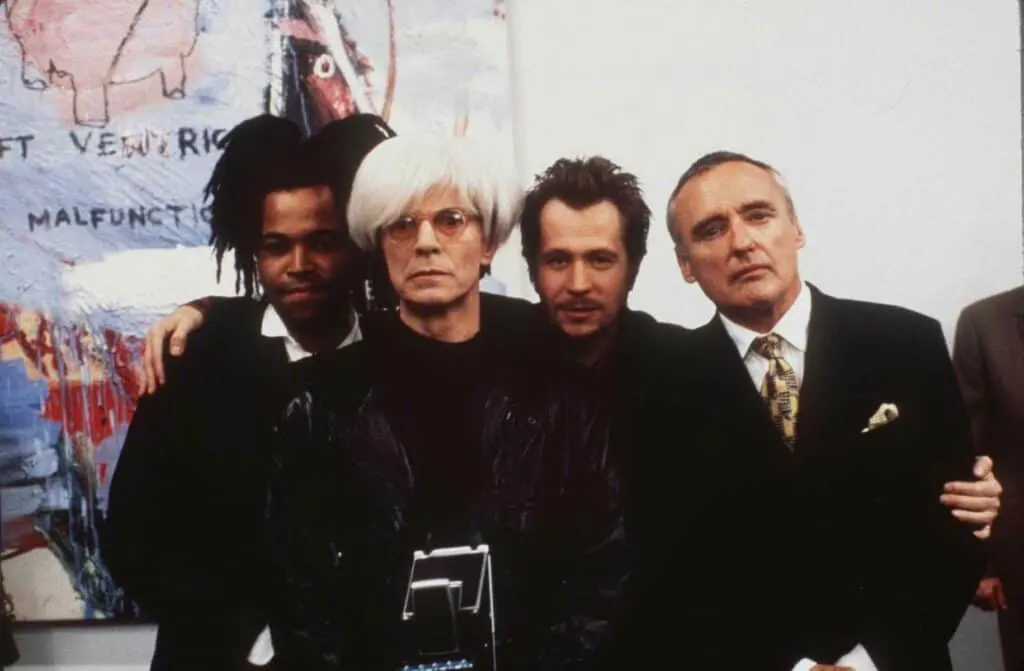 August also took it easy and did not want to push the boundaries. But it is true that even if some of the following films took it slowly at the box office, today they have their particular fan communities who worship these films on streaming platforms.
The one that stands out most among fans of classic cinema is Matilda, which featured Danny DeVito and a very young Mara Wilson. Behind Matilda was yet another title with only a first name called Jack, starring Robin Williams alongside Jennifer Lopez and Fran Dreschner.
But for grown-ups, there were also some particular pieces like the controversial movie that gave life to the artist Basquiat, starring Jeffrey Wright, John Carpenter's Escape from L.A., and also The Crow: City of Angels. Personally, we're always happy to see Kurt Russell's face when he brings Snake to life, but still, it wasn't the best of months for cinema.
September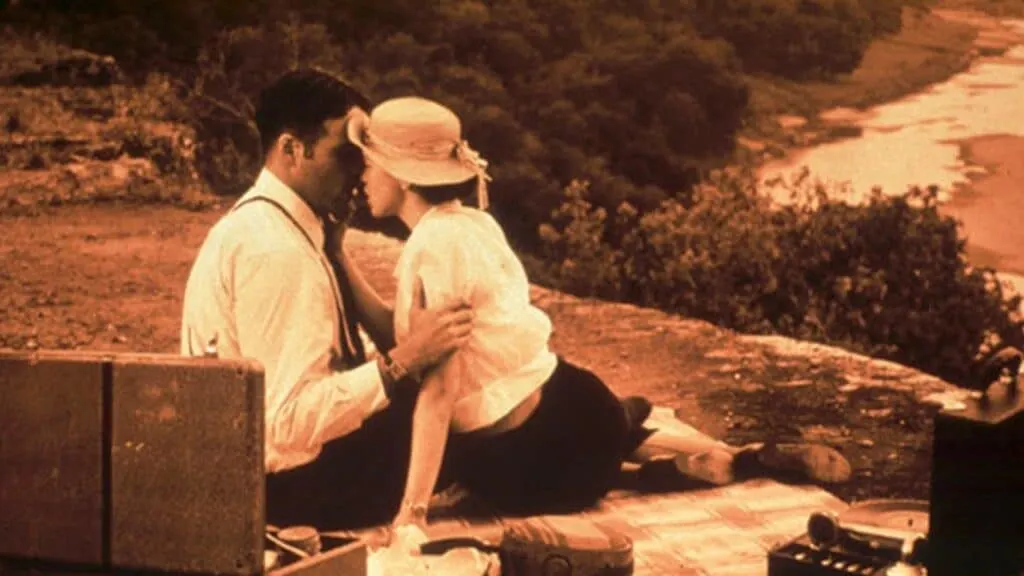 The year brought one last subtle month before bringing temperatures back down. It all started with the comedy duo of Adam Sandler and Damon Wayans in Bulletproof, captained by veteran James Caan (The Godfather), which gave a decent result in its genre. On September 8 came a slightly higher film by critics, The Whole Wide World, starring Renée Zellweger and Vincent D'Onofrio.
But things didn't stop there, as Gray's Anatomy, Kama Sutra: A Tale of Love, 2 Days in The Valley, Bound, Maximum Risk, Fly Away Home, Big Night, The First Wive's Club, and Last Man Standing followed.
That said, the summer of 1996 was not the most powerful of the decade. However, what's certain is that the hot season was able to give work to big names from the walk of fame. And while it may not have been able to boast a movie as memorable as Toy Story or Forrest Gump, the truth is that it was enough to put the year on track for what was to come next.
October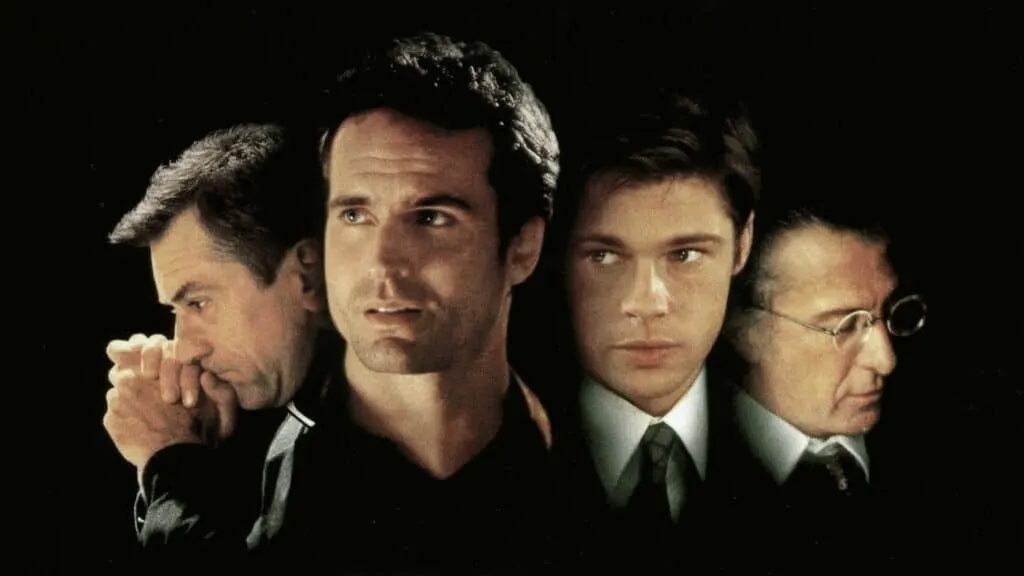 As said, October saw the leaves of the trees change color and witnessed some impressive premieres. Many of these releases were indeed controversial at the beginning of the month, like D3: The Mighty Ducks and others were ignored by critics, like The Glimmer Man.
But the big October titles came in the middle of the month, first with The Portrait of a Lady on October 17. Which brought out Nicole Kidman as Isabel Archer, John Malkovich as Gilbert Osmond, and the beloved actress from the legendary film The Shining, Shelley Duvall as Countess Gemini for the first time that year.
Sleepers came out a day later, with even more impact. Barry Levinson assembled one of the strongest casts of the year in the hands of Robert De Niro, Kevin Bacon, Brad Pitt, Billy Crudup, Dustin Hoffman, Bruno Kirby, and Minnie Driver. And although the film only had the honor of being nominated for one Oscar, the truth is that it remains one of the favorite blockbusters of the '90s for many. In fact, in 2021, Sleepers is still among the top 1,000 most popular movies globally.
As if that weren't enough, October closed with Swingers, The Long Kiss Goodnight, and That Thing You Do! dancing steadily through the box office, giving us just enough Tom Hanks, who starred and directed this heartwarming flick.
November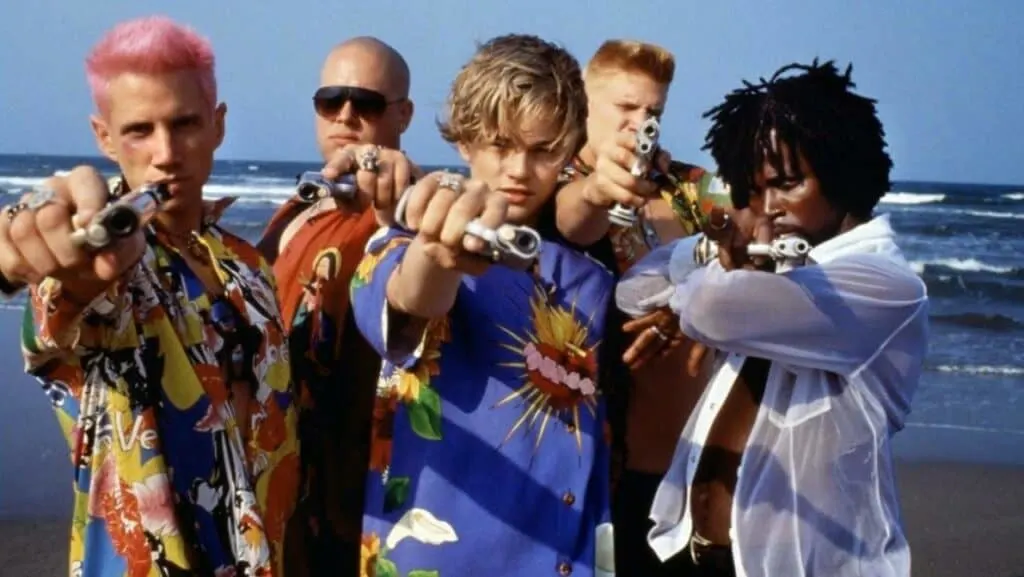 With the year almost coming to an end and Oscar season gossiping around the corner, it was obvious that the year was going to close with not only the best actors of the moment but also the best titles the year had to offer. And with the Christmas movies still winding down in post-production, perhaps the best month of all for fans of the eighth art was November.
Before the arrival of Arnold Schwarzenegger's first Christmas movie Jingle All The Way, and perhaps one of the most Disney films of the 90s, 101 Dalmatians, the month started with two more serious releases.
The first super premiere was just on November 1, with the critically acclaimed Romeo + Juliet. This modern adaptation of William Shakespeare was looked at under the microscope for having Leonardo DiCaprio and Claire Danes at the helm.
Still, it quickly held its own with a script adapted to perfection. Four days later, Ralph Fiennes appeared as The English Patient, which devoured the Oscars with nine awards. Along with Fiennes, Colin Firth, Willem Dafoe, Juliette Binoche, and Kristin Scott Thomas also celebrated this monstrous romantic blockbuster.
And finally, November managed to surprise us with a movie that should have been released in the summer, as it was the second family-friendly film starring an NBA star: Space Jam. This mega release made it so that now in 2021, its sequel will be released since the movie with all the Looney Tunes characters was engraved in the hearts of almost all the new generations at that time.
December
The year obviously could not simply end there. The whole decade of the '90s was hectic, and the same applies to December '96. During that month, the last movies that had to be released before the new year would increase VHS's demand.
And the truth is that compared to other years, there were not so many movies for Christmas either. The big releases during that month are now part of the classic thriller and drama collections.
Let's start with two films that appeared in the middle of the month and are cult films to this day. These two are Mars Attacks! with Jack Nicholson and Jerry Maguire, Tom Cruise's second gigantic 1996 hit. Then Leonardo DiCaprio returned to the big screen alongside Meryl Streep with Marvin's Room, and Shakespeare returned with Hamlet, directed by and starring Kenneth Branagh.
And as a perfect Christmas present, one of the most mythical horror movies, Scream, was released, and the controversial film The People vs. Larry Flynt.
Who wouldn't like these kinds of movies in 2021?
FAQs
Question: Which movie won the most Oscars in 1996?
Answer: The movie that took the most golden statues of 1996 was the one released in November called The English Patient. It starred Ralph Fiennes and Juliette Binoche.
Question: Which were the highest-grossing movies of 1996?
Answer: There were three films that were all released at almost the same time, which are still to this day among the highest-grossing films in history. We are talking about Independence Day as the highest grossing, then Twister, and finally Mission: Impossible.
Question: Who were the biggest stars in 1996?
Answer: Without a doubt, there were four blockbuster actors in 1996, who were almost always a safe bet for production companies. Among these actors and actresses were Sandra Bullock, John Travolta, Mel Gibson, and above all Jim Carrey, who became the first actor to be paid $20 million for a movie.
Question: What Disney movies came out in 1996?
– Muppet Treasure Island. February 16, 1996.
– Homeward Bound II: Lost in San Francisco. March 8, 1996.
– James and the Giant Peach. April 12, 1996.
– D3: The Mighty Ducks. October 4, 1996.
– 101 Dalmatians. November 17, 1996.
Question: Who became the richest actor who starred in movies in 1996?
Answer: Interestingly, although 1996 had all kinds of global movie stars, the truth is that the richest American actor today is Adam Sandler, who wasn't much back then. Because during 1996, the comic actor did not yet have many titles under his belt, but over the last decades, his net worth has risen to $420 million.
Best Movies from 1996 – Brief Summary
Watching all the movies that were released and that flocked theaters in 1996 not only triggers nostalgia, but it also has its element of sorrow, considering that we are still far away from experiencing something similar again in 2021. But that doesn't mean we have to fall into despair since today we have the enormous luck of having almost all of these movies on streaming platforms.
And looking back month by month, the truth is that 1996 was the perfect start to the second half of the decade. Almost every month featured films that we all recognize to this day and which have propelled legendary actors and actresses to become the symbols of the eighth art that we know and love.
So, of course, it has its element of nostalgia and melancholy, but it's also lovely to look back and see where and how many of our favorite artists got their start.
There are certainly at least three solid months in 1996, all of which feature films that are still among the highest-grossing in history. Many of these movies were also copied and turned into franchises, releasing sequel after sequel.
But that's also to be expected in Hollywood, where you never know exactly what's going to happen and who will be the next big winner, which will last up to 25 years later.