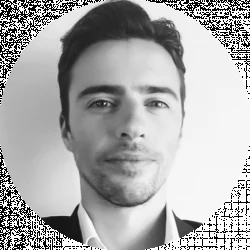 Latest posts by Roman Vogdt
(see all)
Psych, designed by Universal Pictures, was the best release on a cable channel in 2006 with 6.1 million viewers at its premiere. Let's find out what made it so famous and what other stellar shows are waiting for you.
Psych is about Shawn (James Roday Rodríguez), a very intelligent young man whose father, a Santa Barbara police detective (where the show takes place), educates him from an early age to pay attention to even the smallest of details.
After stumbling from job to job, Shawn decides to use his skills to help the police solve cases. He sets up a 'psychic' detective agency called Psych and enlists Gus (Dulé Hill), his best childhood friend, to join him.
A dream he had as a child. Using his great power of perception and intelligence, along with his shameless and picaresque, he convinces everyone that he really has psychic powers, both the police force and the people who hire him privately.
The show, which ran for 8 seasons, has always remained faithful to its principles, where the fun and good vibes conveyed above all by a couple of friends. Leaving as secondary other situations that are usually given too much importance in most shows, such as love.
Shows Like Psych – What Made It Work
Despite the fact that the chapters' plots are usually very light, except for the final chapters that were very interesting, the humor and freshness compensate for more than enough in this thrilling atmosphere.
Psych's giant consistent heart
The value of consistent quality made with care
Psych is one of the most consistent shows on TV, maintaining a similar essence intact during its 8 seasons. Which is very complicated considering how most of them end up sinking sooner or later.
Perhaps the last season suffered some ups and downs precisely because of that, as it was the last one since some of the chapters included many moments of morality and 'goodbyes' that took the show away from the absurdity it has always been. However, the two last chapters, and especially the ending made up for the rest.
Psych is not a sitcom as most of those seen by the average viewer, it's a 40-minute comedy that follows the procedural model of a slit table.
Although often the case is the least important issue in the show because what matters is to see Shawn and Gus in action, making a million references to film and television and provoking laughter in almost every chapter.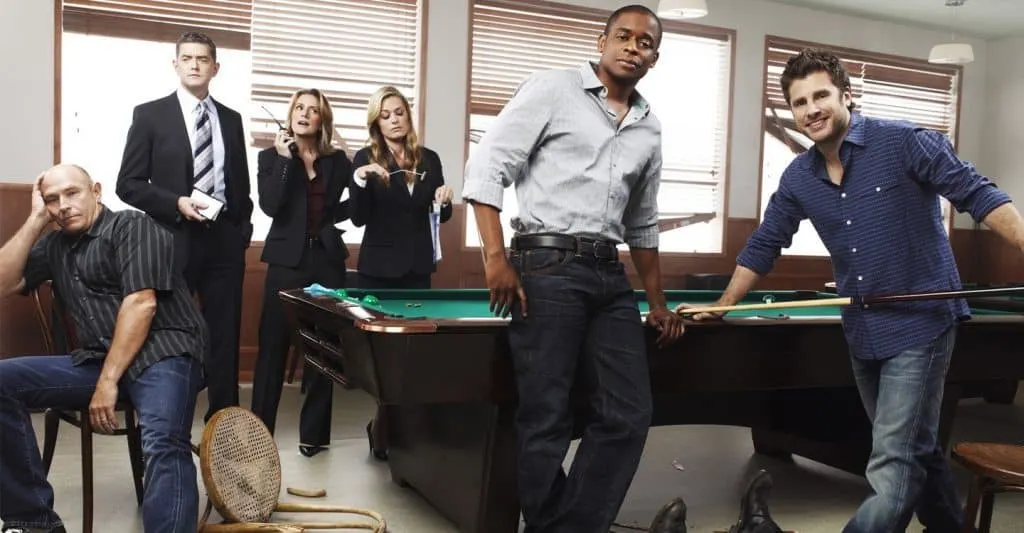 It's true that throughout the entire show they established certain horizontal plots that jumped from one season to the next one, but never with a fixed and consistent plot arc.
The most interesting characters of the show kept reappearing to leave us with great moments and the relationships between the main characters evolved very slowly.
That's why it may be harder to get hooked on Psych. It's not a show that you can't wait to see the next episode, it simply invites you to watch it slowly when you feel like laughing.
Details we love and details we didn't need
We all have our flaws, but some are funnier than others
One of the strongest points of the show has always been its parodic intention, not only of movies and horror shows (from which chapters have come out to be framed, like the parody of The Shining) but also of all kinds of series and TV shows, from soap operas to dating reality shows.
Precisely the penultimate chapter of the season and of the entire show, once again, parodied A Nightmare on Elm Street, leaving us with a very good aftertaste towards its end.
Coming to assess the end, the last season of the show seemed to be the weakest in general for one simple reason: changes. Psych had remained practically unchanged during its first 7 seasons: same characters, same places, same dynamics… and they worked.
But the end of the seventh season fired the head "Vick" (Kirsten Nelson) from the department and brought in another character radically opposed to what we had seen.
In most cases, changes are welcome, especially in comedies, which is one of the genres that most easily gets stuck creatively, but Psych didn't like the final changes. Seeing Shawn and Gus begging for cases and Carlton Lassiter (Timothy Omundson) as a mere police officer took away some of the essences of the show, although as always there were moments that caught up to the classic standards.
The departure of Juliet O'Hara (Maggie Lawson) to San Francisco with Chief Vick didn't help either, but at least they were able to fix it in the end with the inclusion of the new Detective Brannigan (Mira Sorvino), who provided a breath of fresh air that came in handy.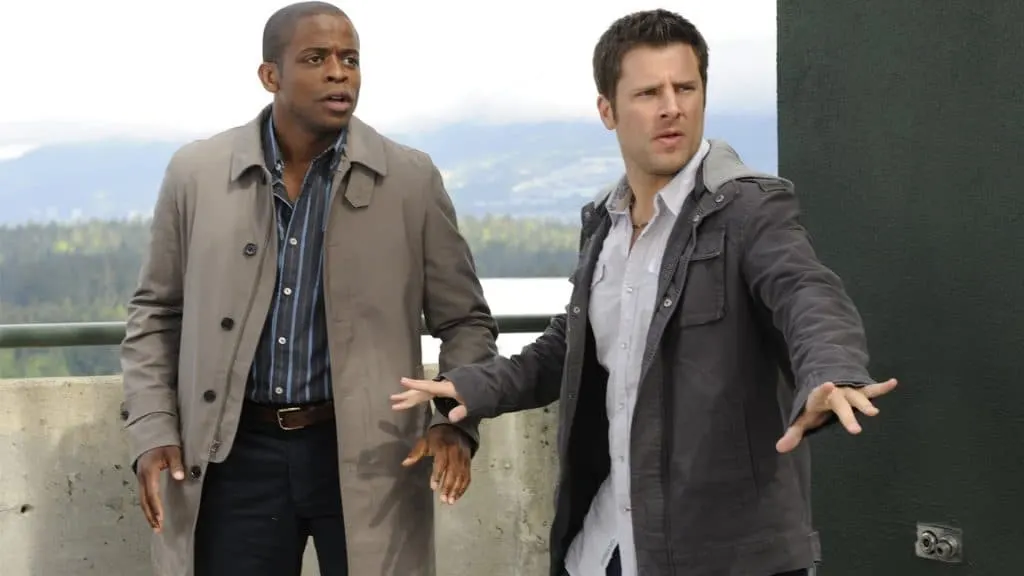 That being said, all that remains is for us to thank those responsible for the show for giving it not only perfect 8 years of their lives but also a fantastic ending. An ending that a show like this deserved and that will make Psych stay in our memory, looking very good.
Shows Like Psych
Now comes the part you've been waiting for:
Most likely you didn't plan to read another article on Psych, rather you wanted to know what other shows might be worthy of your attention.
Don't you worry.
Relax.
Get comfortable and find out which shows will take you on your next joy ride. We're sure you'll love some if not all of them.
Chuck
Your ordinary average Joe turned hero
"The world is a better place having Chuck for one more season."
This was the reaction of some blogosphere goddess in 2009 when she heard about Josh Schwartz's revamped show on NBC. The appearance of Leno in the programming extinguished the possibilities of many other products.
But Chuck managed to stay on TV for another year despite its low ratings. And why, though irrational in the television industry, is quite simple: the adventures of this nobody really do make the world a little bit better.
Chuck is not something that will make a difference on television, nor will it go down in history for having the best performances. However, its ability to compress the genres (comedy, action, romance and everything seasoned with a geeky touch) makes it the popcorn show par excellence (and quality).
It's suitable for all audiences and gives a slight satisfaction, factors which make it incomprehensible that it didn't become an audience favorite. If the awards only valued the degree of entertainment offered by each work, Chuck would've eaten up every other show of its era.
Without having any pillars, it's also a cohesive product where the elements have been adapted to the philosophy accordingly. Nothing exceeds in Chuck.
And if at the beginning of the computer man's career it's perhaps difficult to accept his unique friends, nowadays it's impossible to live without them. Nor, of course, without Chuck (Zachary Levi), who's the cornerstone: he represents each and every one of the viewers with his inexperience and clumsiness, in a parody of the highly professional Agent Bristow. He is the anonymous one who could have a life like any of us, just as all of us could be Chuck.
Lie to Me
We'd be lying if we said this one wasn't worth it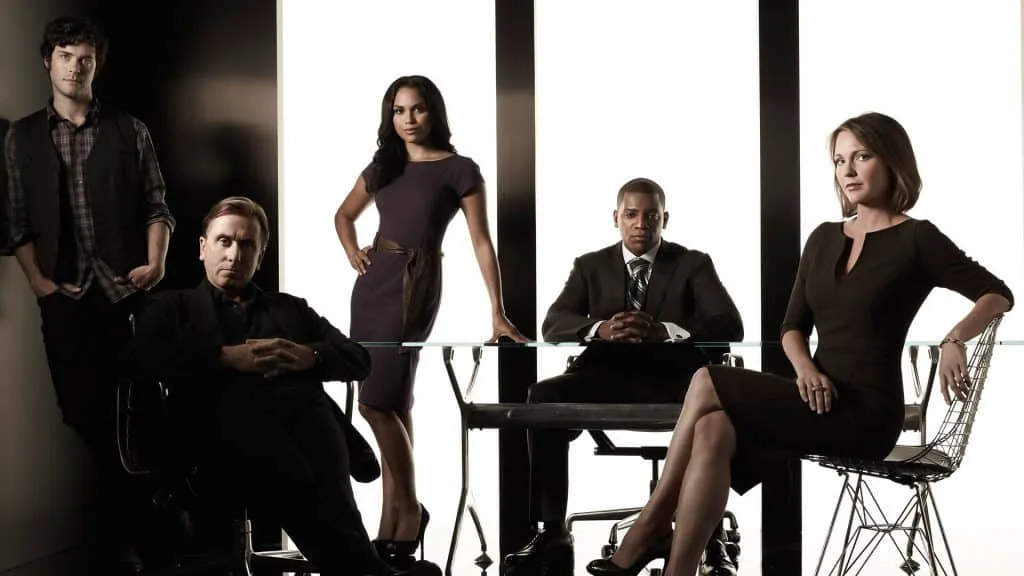 From scriptwriter Samuel Baum and the executive producers of 24, comes to Lie to Me, a show based on the findings of Dr. Paul Ekman, a specialist who exists and reads clues hidden in the face, body, and voice, which is used in criminal investigations.
A person lies an average of 3 times during a 10-minute conversation. 81% of us say "white lies" every day. Dr. Cal Lightman (Tim Roth) can detect the truth by analyzing the face, body, voice, and speech. When someone shrugs their shoulders, turns their hands or raises their lower lip, Lightman knows that person is lying.
By analyzing facial expressions, he can read feelings (from hidden resentments to sexual attraction or jealousy). But as Lightman knows, this ability he possesses is both a blessing and a burden on his personal life, as family and friends cheat on each other just as strangers or murderers do.
What makes the show so intriguing is that Lightman leads a group of experts who assist federal, government agencies, and local police in solving their most complicated cases. Dr. Gillian Foster (Kelli Williams) is a psychologist and Lightman's professional partner.
Eli Loker (Brendan Hines) is the team's lead investigator. He's so uncomfortable with the human tendency to lie that he decides to practice what he calls "radical honesty", making the show a joy to watch from the first to the last episode.
The Mentalist
151 intriguing episodes, filled with mind-games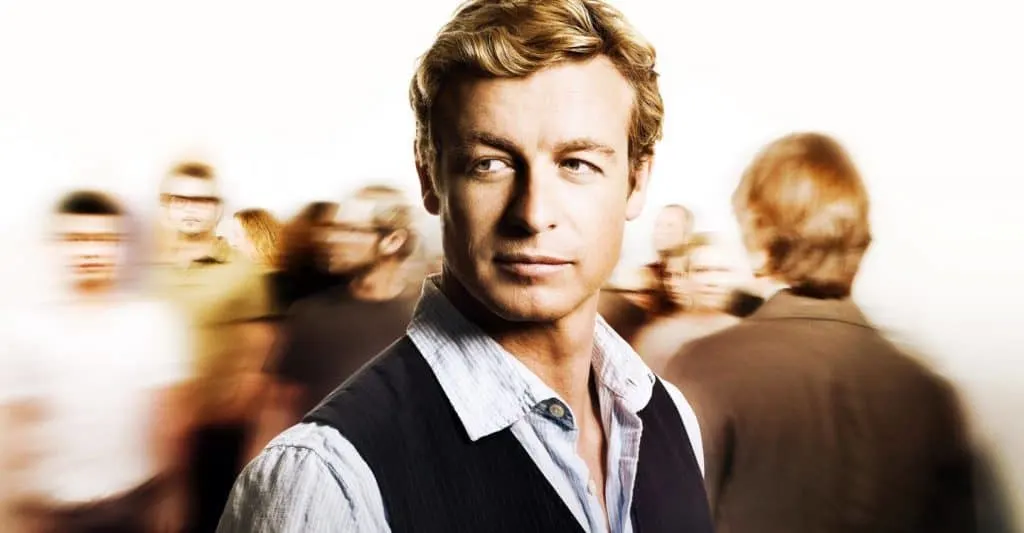 As for the plot, Patrick Jane (Simon Baker), The Mentalist, is a rich and famous "medium" who sees his life cut short when a serial killer known as Red John (Xander Berkeley) murders his wife and daughter, as a result of some provocations the medium performs on television.
From that moment on, Jane decides to use his fantastic abilities, not those of a medium as it's a charade, but those of a mentalist to help the California Department of Criminal Investigation solve crimes. But he doesn't do this in pursuit of redemption or altruism, but rather to find the path that will lead him to his family's murderer… to get revenge.
This way Patrick Jane is able to see what others don't reach and with his power of observation and deduction he achieves excellent results for the Department, becoming an essential piece to which his constant eccentricities will consent him.
And yes, we mean eccentricities, because the show, despite being a police drama, is full of humor. Black and acid humor that, along with the intriguing and exciting search for the killer of Jane's family, interspersed with a succession of cases that are unrelated, making the show a very interesting product, with its own personality and very dynamic.
What We Do in the Shadows
The blessing of the supernatural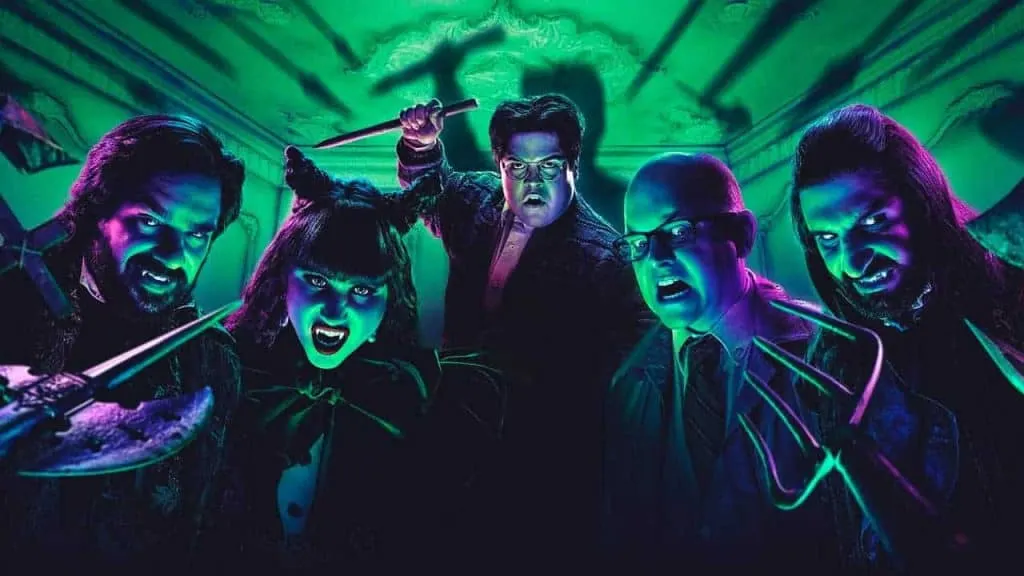 Alright, this one's our own little fan-favorite addition…
Although every time a new reboot, remake, or revival project is announced our first reaction is always rejection or, at best, skepticism. It's difficult to position oneself against a show format of the film What We Do In The Shadows because the adventures of those vampires, who lived for centuries sharing an apartment, are filled with potential.
And this is made clear in the first two episodes of FX's show, which goes by the same title. The first half-hour of the show is written by Jemaine Clement and directed by Taika Waititi (who also directs other episodes), the people responsible for, and the protagonists of the original film.
For this new version, the story moves from New Zealand to Staten Island, a district of New York, and introduces us to new characters. In the apartment live the vampires Nandor (Kayvan Novak), Laszlo (Matt Berry), and Nadja (Natasa Demetriou) with their respective servants, among which we highlight Guillermo (Harvey Guillén), who is with whom we open the episode, and Colin Robinson (Mark Proksch), a vampire filled with energy, definitely one of the best additions of the show.
He has the power to absorb the energy of any being that is in his presence, either causing boredom or exasperation. The kind of vampires we've all encountered at some point in our lives.
Supernatural
A sibling duo with a flair for the fantastic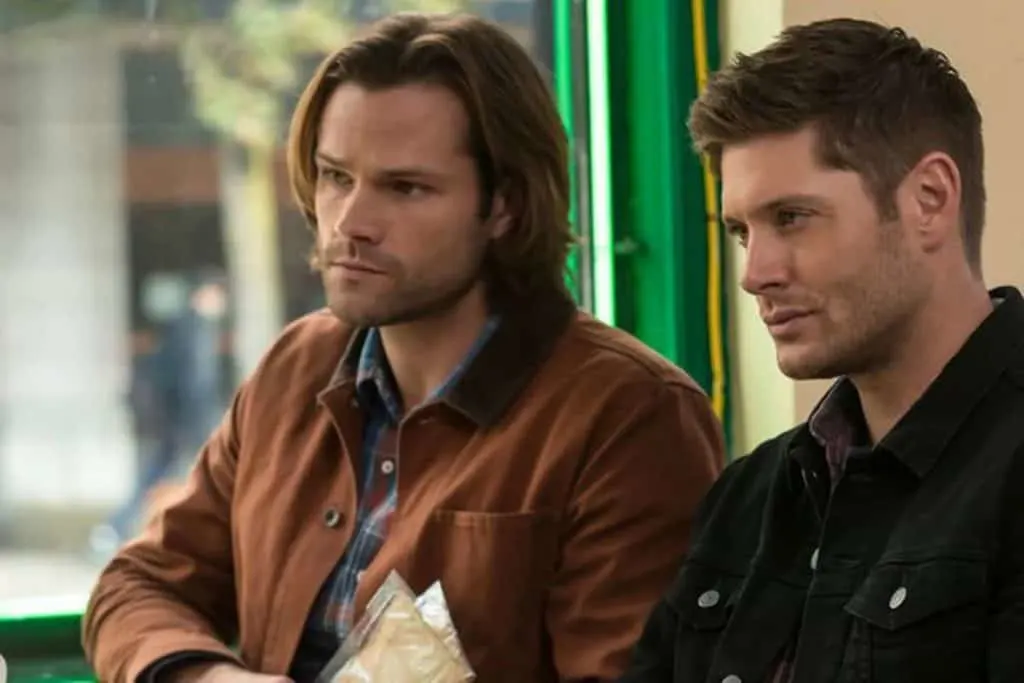 This is one of the longest-running shows in the world and one of the few whose audience is growing over time: Supernatural celebrated over 300 episodes and 15 seasons, capturing the viewers with this story about two brothers who are involved in supernatural adventures.
"Who would have imagined 14 years ago that we would still be here, right? Imagine walking into this studio and telling everyone that we're going to do a show about two brothers who hunt demons and never die because they meet a friend who is an angel? Everyone would laugh and think it would be a failure! And yet, here we are and just as we are the first to be surprised, we are also the first to be grateful, especially to the fans," said Jared Padalecki.
The plot features Padalecki and Jensen Ackles as Sam and Dean Winchester, two brothers dedicated to fighting supernatural forces across the United States.
Released in 2005 as a fantastic product on the trail of what had been hits like Buffy the Vampire Slayer, Supernatural quickly found its audience, but with each new season tried to take the story a step further, encouraging itself to kill all its protagonists more than once, including in the story angels and demons, with unexpected narrative turns and bloody-good comedy.
F.A.Q
Why is Psych so good?
Most fans would also agree about the clever writing, brilliant acting, and engaging nature of the show. Another reason for the show's popularity is likely that it is not only funny, but it's also consistently so. Everyone who watches can't help but laugh.
Did Psych got canceled?
USA Network decided to officially end the long-running show after eight seasons.
Is Psych returning in 2020?
On February 14, 2019, it was announced Psych: The Movie 2 was greenlit and all the main cast would return for the TV movie, which was set to premiere in late 2019, but the premiere thereof was subsequently delayed to 2020, with the movie renamed Psych 2: Lassie Come Home.
Why is there a pineapple in each episode?
It's all an inside joke. In the pilot episode, Sam picked up a pineapple and said something about slicing it up for the road. … The fans picked up on it too and the pineapple became the symbol of Psych.
Is Psych streaming anywhere?
Sure! Every episode of Psych is now streaming on Amazon Prime!
Shows Like Psych – Brief Summary
We know that sometimes eight seasons is a lot less than you might want. How would you find a substitute for the psychological comedy gold that is…well, Psych? Trust us, if you watch one (or more) shows we recommend, you'll be in good hands.
And yeah… we know we've opted pretty much for the mental or the gimmicky, but since it's a less explored genre, you'll see that some of those recommendations are real gems.
Besides, we all like a bit of mystery in our comedy. So, if you want to start with something positive like Psych, we recommend Chuck's adventures and if you want something completely new and fresh, sink your teeth into What We Do in the Shadows.
Most importantly, enjoy yourself!