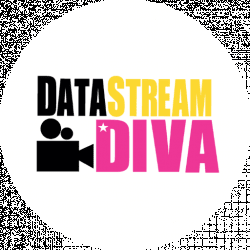 Latest posts by Data Stream Team
(see all)
Touch Down on These Other Great Shows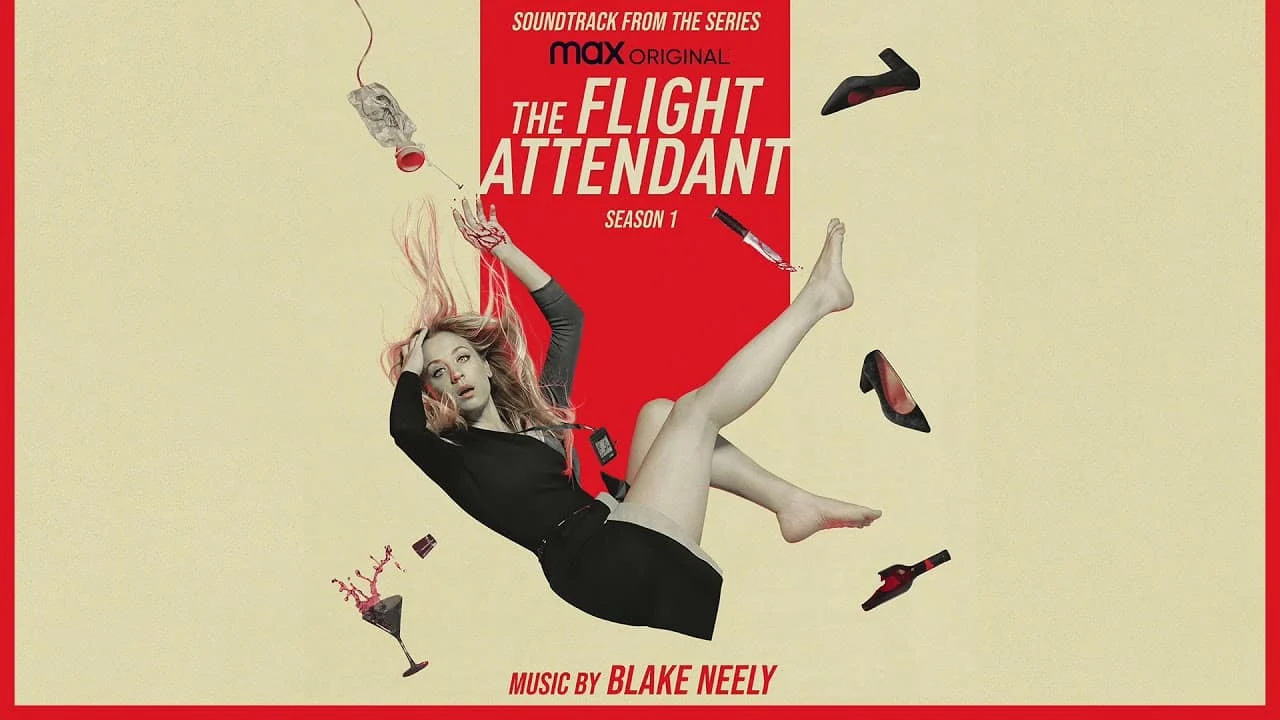 I don't think I've watched a show as stressful as The Flight Attendant since the early seasons of Game of Thrones. The show puts on an incredible balancing act, as it offers up suspense, dark comedy and a new take on the classic 'whodunnit' trope. Adapted from a book of the same name, The Flight Attendant is a fresh take on the murder mystery drama style of television that is sure to be the future of the genre. Intriguing characters, clever writing and the patience to tell a great story is what has made The Flight Attendant such a popular addition to the already stellar lineup on HBO Max.
For anyone who hasn't seen the show or binged the first season last year and needs a refresher, here's a quick spoiler-free synopsis.
The main protagonist in the show is flight attendant, Cassie Bowden, played impeccably by Kaley Cuoco of The Big Bang Theory fame. We find out early on that Cassie has a little bit of a drinking problem and enjoys partying as much as possible in her spare time. Besides her brother and his family and her best friend Ani, played by the extremely quick-witted Zosia Mamet from the show Girls, Cassie doesn't have any real human connections. After some lighthearted flirting and a make-out session in the bathroom (how do two people even fit in one of those tiny spaces?), Cassie is given the card of a handsome man referred to as his seat number 3C and played perfectly by the wonderfully charming, Michiel Huisman.
Cassie and 3C or Alex as we learn later, end up meeting up for an alcohol-fueled night out on the town. After taking advantage of the nightlife and the hotel room that Alex rented, Cassie wakes up in the morning a little foggy and finds Alex next to her with his throat slashed in a massive pile of blood. The rest of the season revolves around Cassie trying to remember any clues that she can from that fateful night. All the while she's trying to keep her job, her friends, and her sanity as she questions herself and contemplates the life she has lived.
The Flight Attendant is a great example of the new style of storytelling that HBO and other streaming services have made so prominent. So, if you're already a fan of The Flight Attendant and are looking for your next show to binge on, here are a few similar shows to keep you going until season two comes out.
FAQ's
Question: What makes a good dramatic series these days?
Answer: The elements to tell a great story haven't changed over the years, just the way they're presented. To tell a solid dramatic tale, you need layers of conflict that will be valued by the audience. You also need characters that are multi-layered and conflicted. You throw in some deception and you've got a pretty solid dramatic story to tell.
Is HBO Max worth the extra money?
Answer: HBO Max is a relatively new service being offered by HBO that costs more than Netflix, Disney or Hulu, but it offers classic and new content that can't be found anywhere else. HBO is constantly developing new TV shows and movies, so there will always be something new to watch. Plus, with their high-cost production budgets and lack of fear about being a little risqué, HBO Max gives you a lot of content to enjoy.
What else has Kaley Cuoco been in?
Answer: Although the Big Bang Theory made her a household name, Kaley Cuoco has been acting for almost 30 years. She has made appearances on dozens of TV shows, as well as a variety of movies. Cuoco was in A Million Ways to Die in the West, Alvin and the Chipmunks: The Road Trip and Why Him to name a few.
Shows Like the Flight Attendant
In the Dark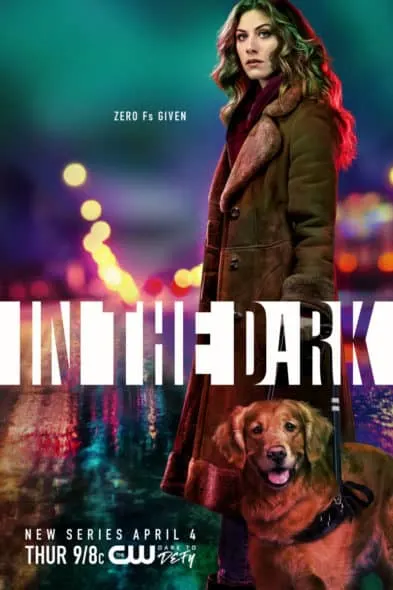 In the Dark is a crime-drama that aired on the CW network for two seasons and has recently been renewed for a third. The series revolves around Murphy, a blind woman who drifts through life trying to find some form of happiness with the constant aid of booze and one-night stands. Murphy's life starts to spiral even further when out with her guide dog, Pretzel, she trips over a body while crossing the street. Murphy is sure the body is of her teenage drug-dealer friend named Tyson. But after calling the cops, they show up and the body is gone. Murphy is then thrust into danger, as she attempts to find out what happened to her friend.
Like the Flight Attendant, In the Dark features a likable but flawed antagonist, with a dark comedy and dramatic feel to the show.
Where to watch: Netflix and iTunes.
Barry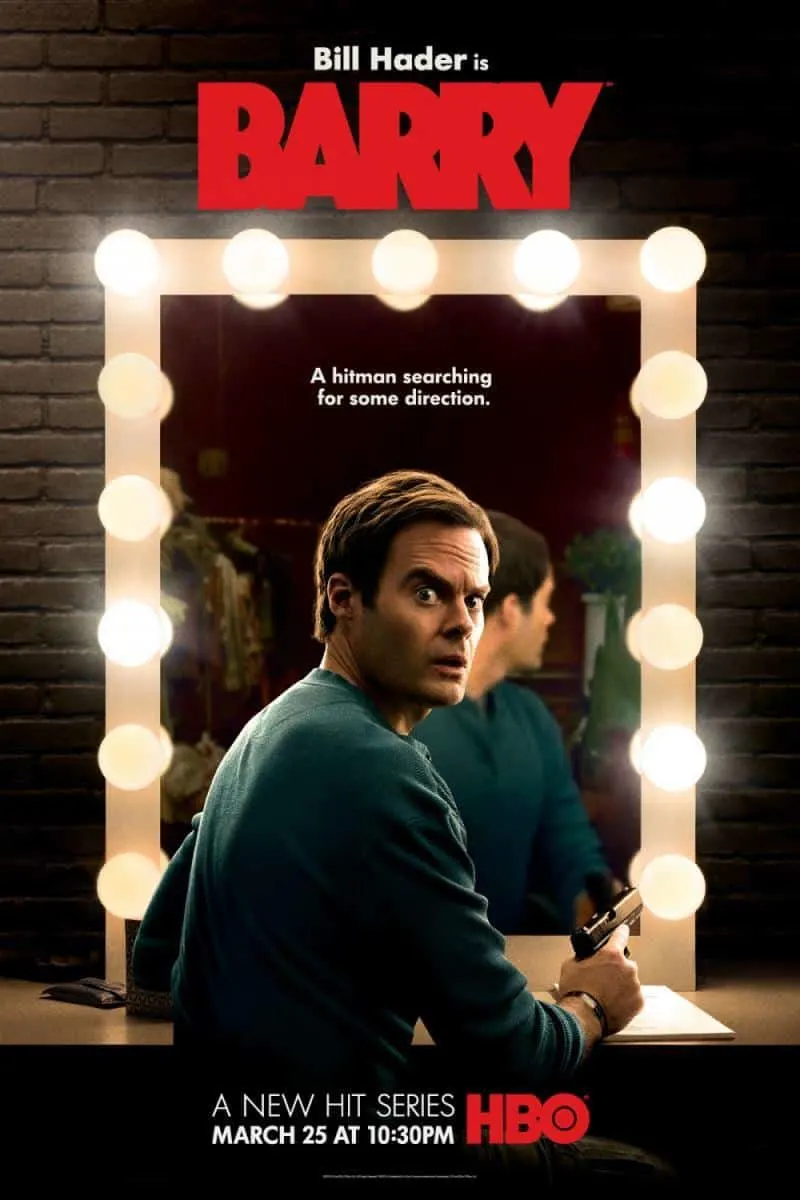 Bill Hader might just be one of the funniest and likable actors in Hollywood. So, it makes sense that he was given the task of bringing the title role of Barry, a former marine and current hitman who wants to become an actor, to life. Barry joins an acting group to work on his craft, but his skill set isn't so easy to just turn off. Barry has two seasons under its belt, with a third on the way. It has gained a dedicated following and has amassed numerous nominations and accolades during its short run.
Much like The Flight Attendant, the pacing of each episode is fantastic, and the main protagonist is likable and enigmatic.
Where to watch: HBO Max, HBO Now, and iTunes.
The Undoing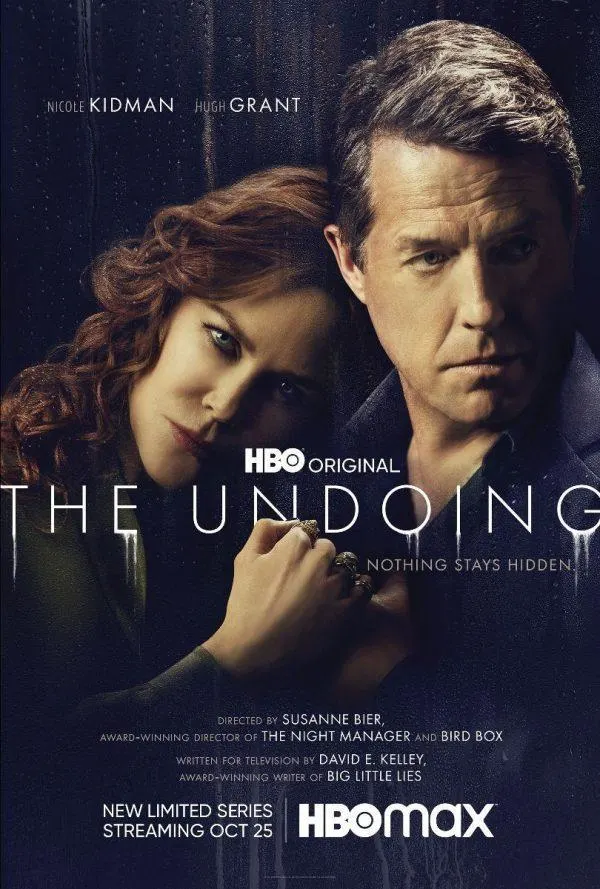 The Undoing garnered many comparisons to the Flight Attendant when it first aired. It was released around the same time, revolves around a murder mystery, and has a strong female protagonist. Based on a novel from 2014 by Jean Hanff Korelitz titled You Should Have Known, The Undoing is about a psychologist played by Nicole Kidman, who suspects her husband, played by Hugh Grant, may have been behind a widespread disaster that has occurred.
The Undoing has two seasons out, and although some critics claim it doesn't have the same dark comedic charm that the Flight Attendant does, it's still a great story with deep characters and shadowy motivations.
Where to watch: HBO Max, HBO Now, and iTunes
Back to Life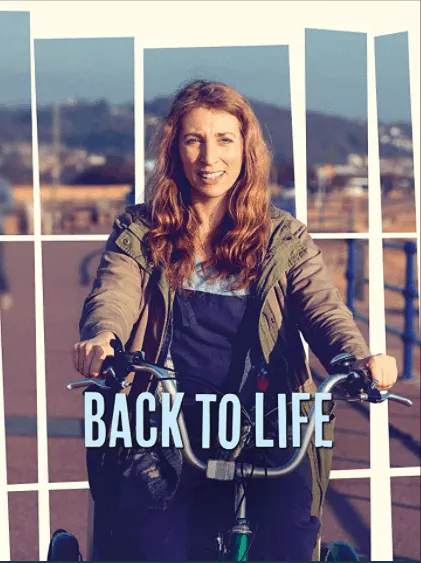 Daisy Haggard plays Miri Matteson in the BBC original, Back to Life. Miri is trying to make sense of the world after spending 18 years in prison for a murder that she claims "wasn't like that." Miri's friend Mandy reveals a shocking secret to Miri that causes her to contemplate how different things, may have been for her if it wasn't for the lie that Mandy told. Back to Life brings a self-reflective narrative to the screen that many of us have asked ourselves, "what if?" The show infuses gloomy undertones with dark and well-timed comedy to tell an intriguing tale about regret and falsehoods.
Where to watch: Showtime, Hulu, Apple TV+ and Amazon Prime.
The Outsider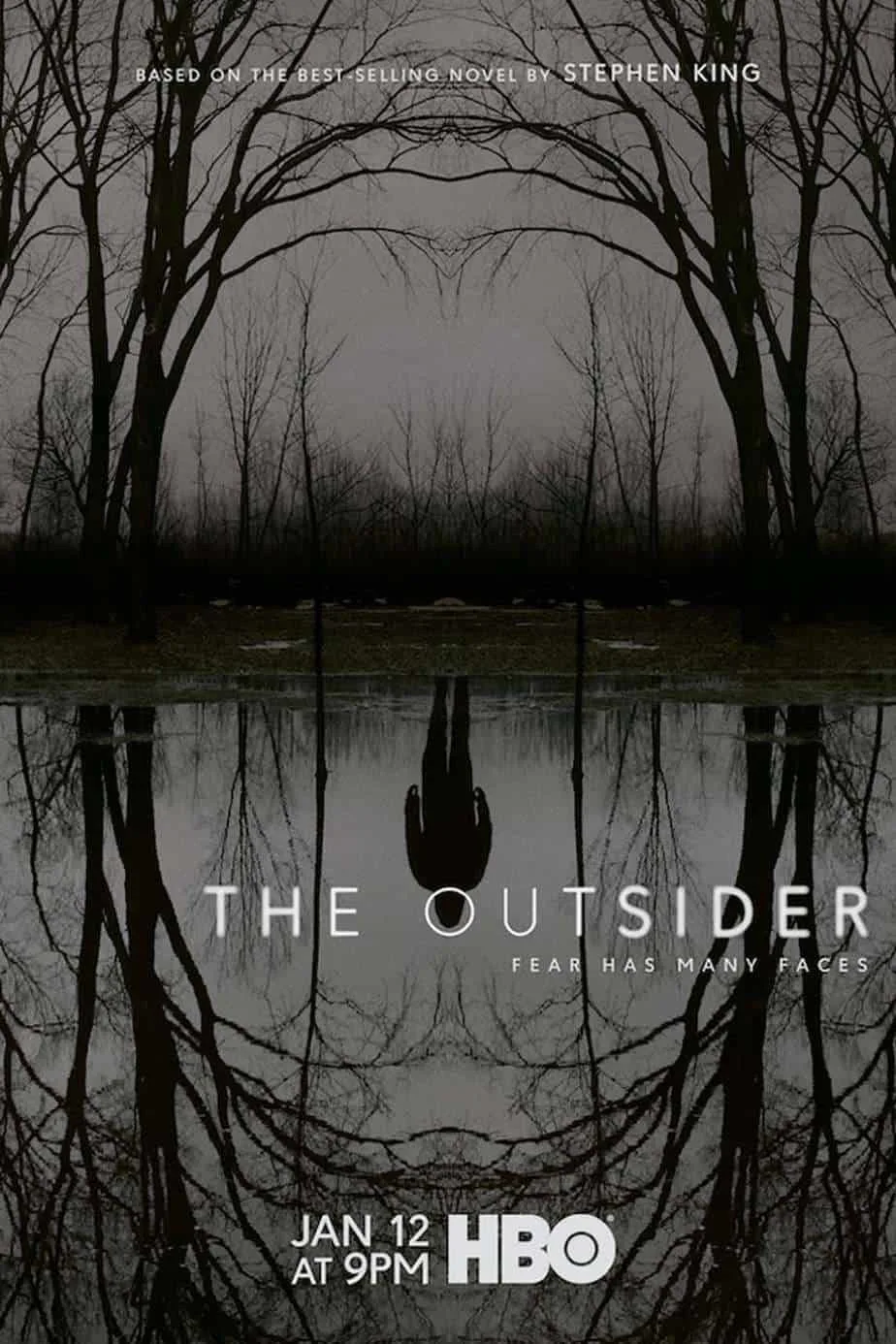 I don't think there is a more likable actor in the world than Jason Bateman. But his nice-guy persona is stretched to the limit in the dark thriller, The Outsider. Bateman plays Terry Maitland, who finds himself as the prime suspect in the murder of a young boy, until some conflicting evidence of a supernatural nature surfaces. The pacing in the show could be considered almost too slow at times, but the burn that it provides eventually pays off. The Outsider is based on a novel of the same name by the 'Master of Horror' himself, Stephen King.
Where to Watch: Crave, HBO, iTunes.
Killing Eve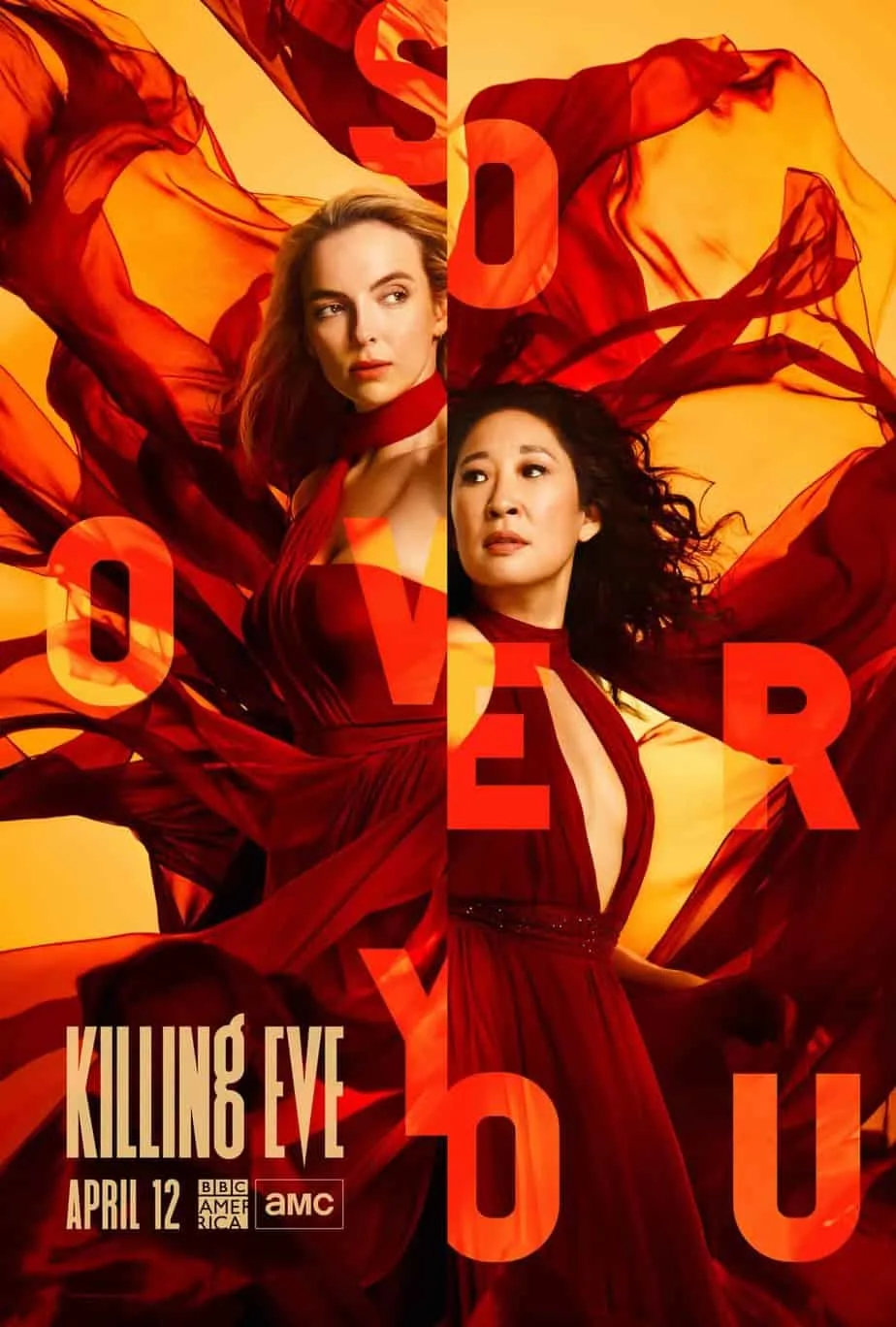 Killing Eve is a British, roller-coaster of a show that combines dark humor, a thrilling narrative, and an addictive plot. The show revolves around Eve Polastri, played masterfully by Sandra Oh, who as a member of M15, has grown tiresome with her job. But she has found a new fascination with female assassins and how they kill. After getting let go by M15, Eve is recruited by the secret division, M16, to hunt down an international assassin who calls herself Villanelle, played by Jodie Comer.
The cat and mouse trope are thrown out to form a new type of relationship, with both of the mina characters seeing parts of themselves in each other. Obsessions start to take over their mission and the two become increasingly more entangled, which creates a dynamic rarely seen on TV.
Where to watch: Hulu, iTunes.
The Sinner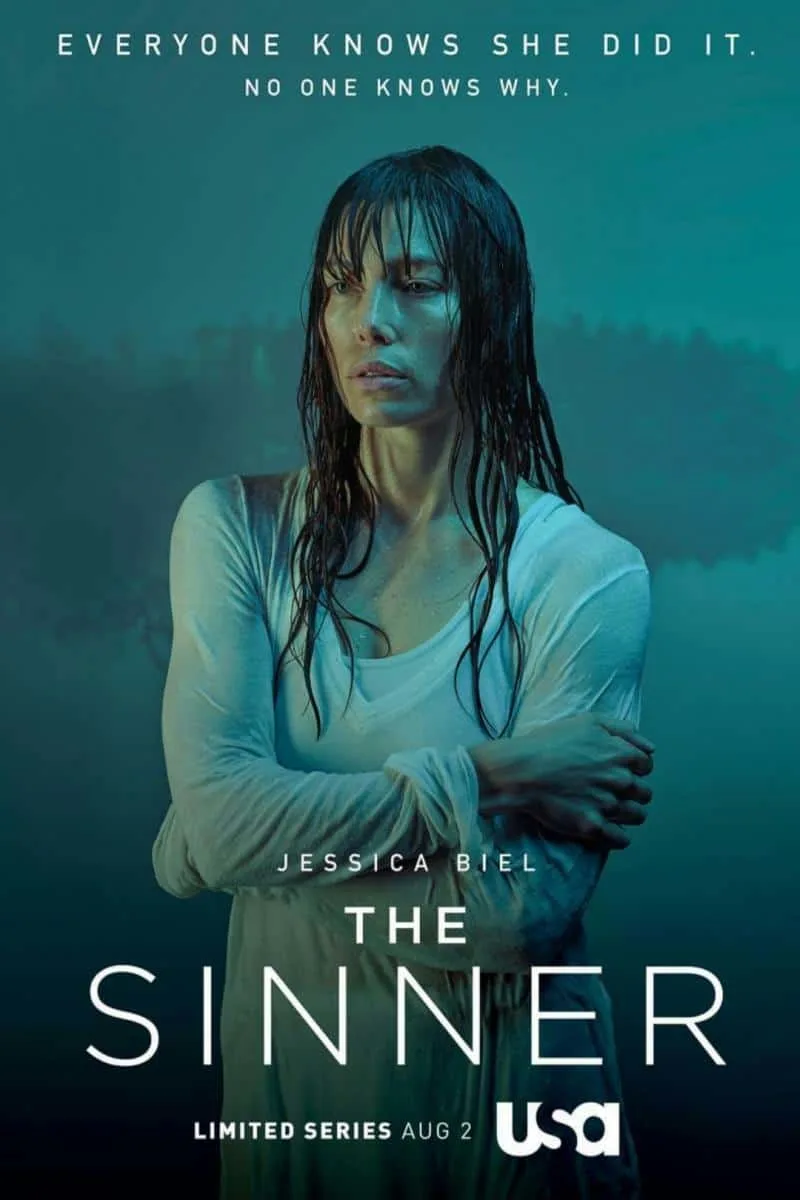 Anthology series have become increasingly more popular in recent years, especially as our attention spans shorten and we hunt for new content regularly. Luckily, the crime drama, The Sinner, gives us some great characters but different storylines every season. The series follows investigator, Harry Ambrose, played by the always stoic, Bill Pullman. The Sinner is different because each season you find out what crime was done and who did it, but you don't know why they did. This adds a whole new level to the mystery, as Harry starts to question morality and why sometimes good people do horrific things.
The Sinner mirrors The Flight Attendant in the way both shows' protagonists have problems deciphering in their mind what is real and what is just their haunted memories coming to life.
Where to watch: Netflix, Showcase, iTunes.
The Night Of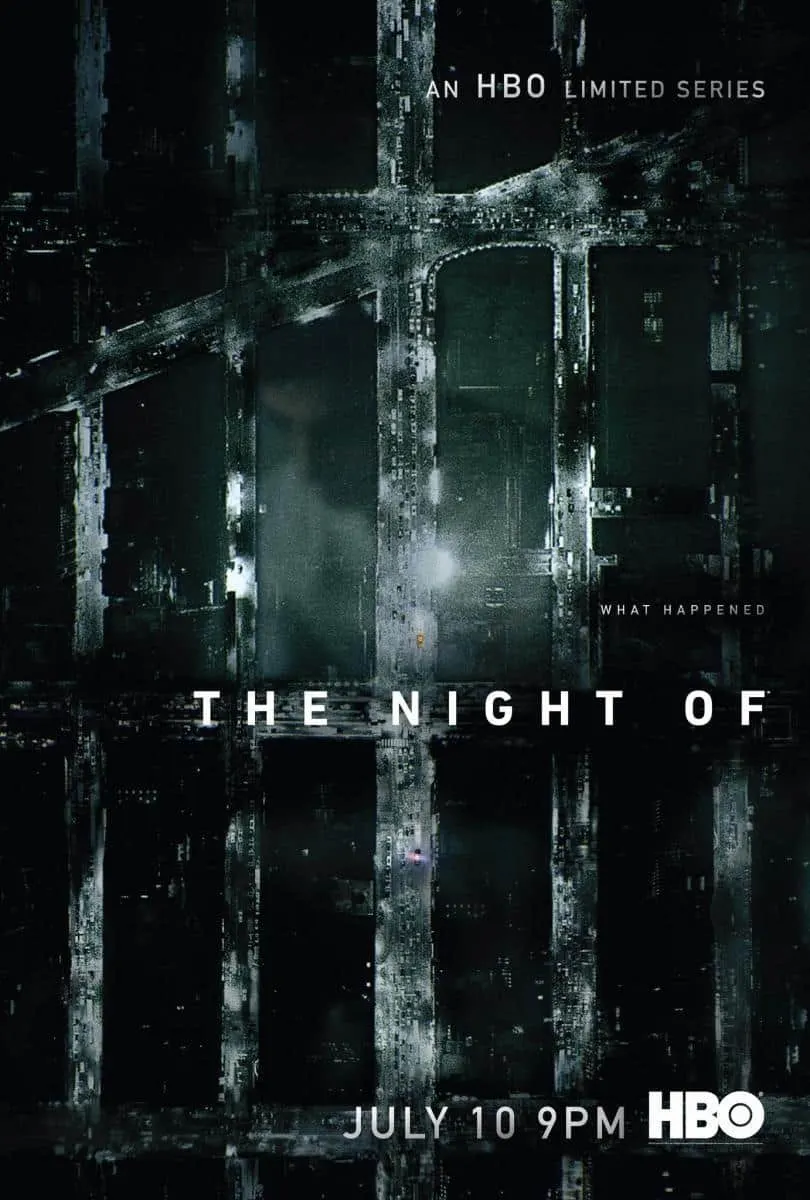 The Night Of is the most similar to the Flight Attendant on this list, and if you watch right after watching The Flight Attendant, you may experience a case of déjà vu. The Night Of follows Naz, played by Riz Ahmed, as he wakes up after a long night of sex and drugs to find a corpse lying next to him. Of course, all the evidence points to Naz, but he doesn't remember what happened, and besides being a bit of a wayward soul, he doesn't believe himself to be a killer. The events that transpire add an atmosphere of tension, doubt and hopelessness that thanks to some incredible acting and ambiance, drags you into the story to ask yourself the question, "does a guilty past mean a guilty future?"
Where to watch: HBO Now, iTunes, Prime Video.
Big Little Lies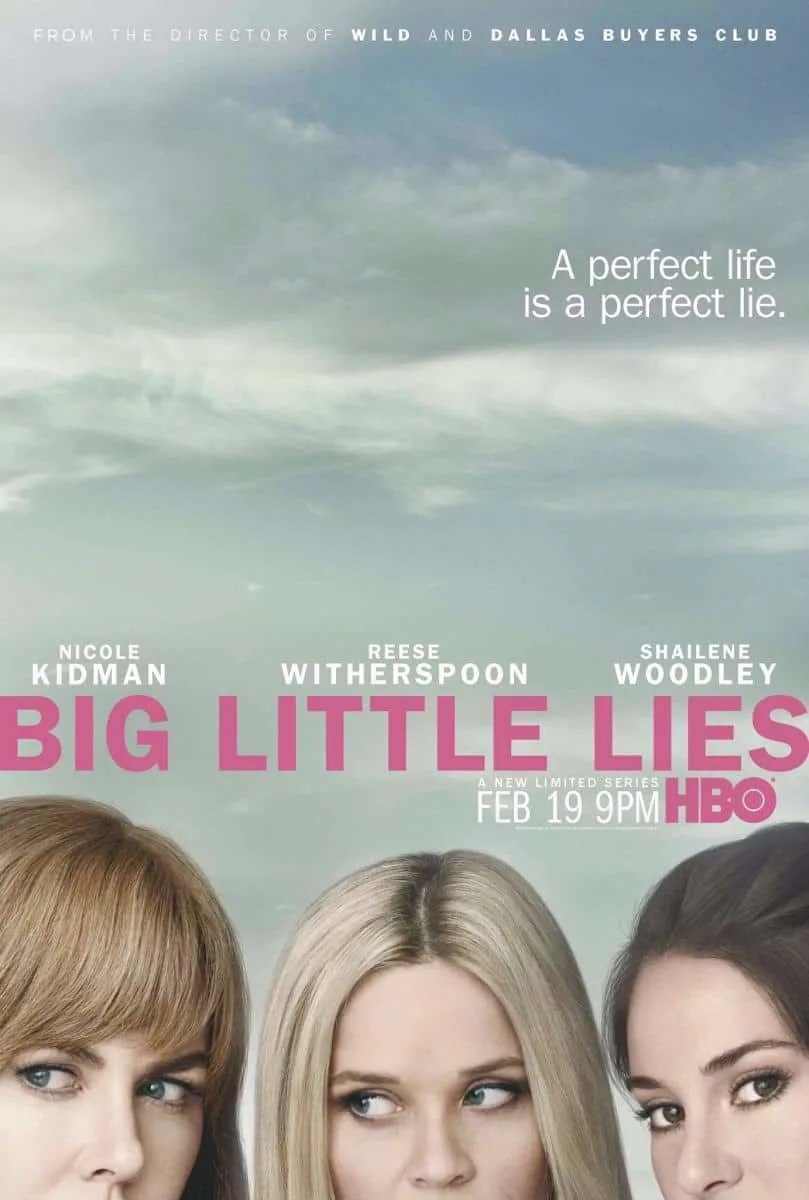 Big Little Lies shares many of the same characteristics that make The Flight Attendant so incredible. A murder mystery, based on a novel and complicated but strong female character. The show's deep and talented cast is unlike any other television show. Nicole Kidman, Reese Witherspoon, Alexander Skarsgard, Zoe Kravitz, Laura Dern, Shailene Woodley, and Adam Scott somehow find a way to all shine in Big Little Lies, which has two seasons under its belt and a third supposedly in the works.
The show centers around a murder that takes place during a trivia night in the upscale, beachside Monterey County, California. The story goes backward and builds up to the trivia night when the murder occurred, so fans can try and decide on who they think died and how.
Where to watch: HBO Now, HBO Max, Hulu, Amazon Prime, iTunes.
Dead to Me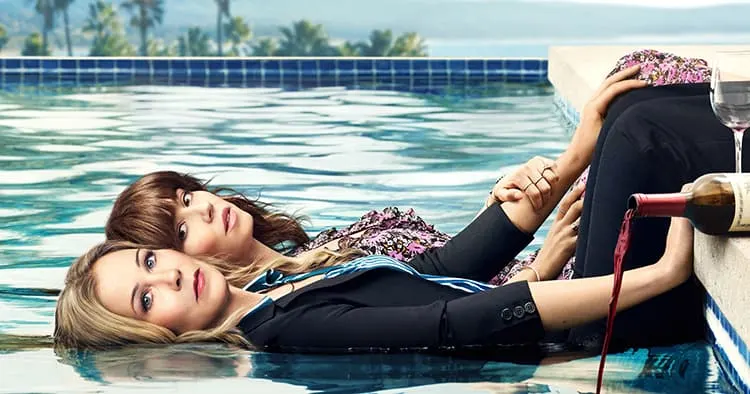 Last but not least is the Netflix original, Dead to Me. The series stars Christina Applegate and Linda Cardellini, who form a very believable bond together after meeting at a grift support group. Jen, played by Applegate, is a recent widow after her husband was killed by a hit-and-run driver who hasn't been caught. Judy, played by Cardellini, claims she is mourning the death of her fiancé who died suddenly of a heart attack. But both women are harboring dark secrets that gradually come out as the seasons progress.
Dead to Me was recently renewed for a third season, so you have lots of time to catch up, and I can not recommend doing that enough.
Where to watch: Netflix.
Conclusion
TV shows like The Flight Attendant and the ones listed here are all a sign of things to come. Television has moved on from boring tropes and laugh tracks. They are tiny movies that offer thrilling, dramatic, and humorous content right from the comfort of your home. So, check out any of the shows above while you wait for the next season of The Flight Attendant to land safely, and stay home, and be entertained.
Further read: